Another Year of Antisemitism Proves Words have Power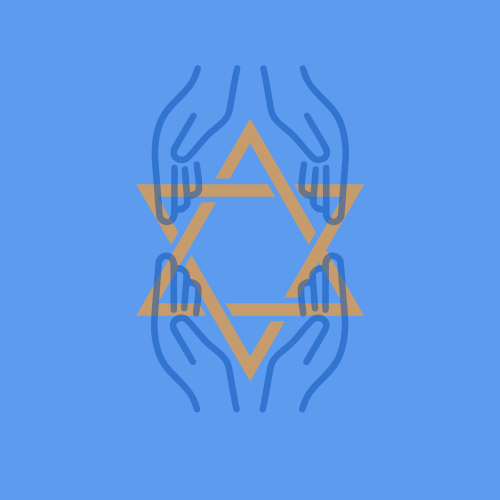 They say, "Don't let history repeat itself."
The Holocaust ended 77 years ago. It started with words of hatred against the Jewish people. It did not start with the horror it is often remembered by: the mass genocide of the Jewish people. But just as antisemitism did not start with the Holocaust, it also did not end with the Holocaust.
Over the past months, celebrities such as Kanye "Ye" West and Kyrie Irving have proved to the Jewish community that there is still fear to be felt. On October 8th, just three days after Yom Kippur, one of the holiest days of the Jewish calendar year, Ye tweeted that he was going to go "death con 3 on Jewish people."
When he tweeted this, his Twitter platform allowed him to reach over 30 million followers. There are only 14.8 million Jewish people in the world. It is likely that there were more people who read that Tweet than there are Jews in the world. 
After the tweet, brands that held deals with Ye like Adidas and GAP "terminated relationships"  and ended deals. However, these public oustings did not stop him. 
On Dec 1, 2022, Ye appeared on conspiracy theorist Alex Jones' show, InfoWars, and throughout the episode, made claims that when looked through a historical lens, are horrifying. "I don't really care that much about Hilter," Ye said. "I love him…He did not kill six million Jews. That is just factually incorrect… I see good things about him."
Even Alex Jones, a far right conspiracy theorist, was taken aback at Ye's statements. 
Ye is not the only well-known public figure who has recently shared antisemitic views to large platforms. Kyrie Irving, a Brooklyn Nets player, shared an antisemitic film to Twitter in November: 4.6M followers. On November 12, comedian Dave Chappelle delivered a 15-minute monologue with the majority of his jokes playing into the antisemitic trope that Jews run Hollywood: 4.8 million views, reaching an SNL season high.
Jewish student, Noah Davidson, a senior at Wilde Lake, has been completing research on antisemitism. "Back in the 40s [in] early Germany, a lot of forms of hatred were turned into action," says Noah. "After [Ye] made his remarks in early November, a sign was hung on top of an LA highway saying 'Ye was right about the Jews', so the fact that his words have now turned into actions from other hateful groups is really frightening to say the least."
Teaching the Holocaust is more than just teaching an event in history. Teaching the Holocaust is teaching the warning signs of hateful people growing in power, the dangers of dehumanization and prejudice, and the way that this hatred still runs rampant today. 
In this day and age, the Holocaust has shaped into a cultural touchstone, something to be referenced in media, arguments, and jokes. Oftentimes with these references come misconceptions about the Holocaust such as the fact that "jews did not resist" or simply that the Holocaust did not exist, which is pushed forward through the #Holohoax Twitter hashtag. 
These misconceptions are dangerous. They are drawing a veil over a horrific event in history while actively tarnishing the memory of the lost lives. They are minimizing the struggles that Jews have faced in rebuilding their lives and culture post-Holocaust. They are denying a critical event in the history of Judaism itself. 
If we fail to widely learn about the Holocaust and the address antisemitic misconceptions that thrive to this day, we are not doing our job to prevent a future mass genocide against a minority group.
In response to recent hateful actions taken towards Jewish members of the Howard County Public School System, Howard County Superintendent Dr. Micheal Martirano made a statement primarily sent out to parents and teachers. 
As of 2019 data, Howard County is home to 18,700 Jewish individuals. 3,900 of these individuals are children, impressionable and scared by the antisemitism that frequents their social media feeds, often times from celebrities their generation looked up to. 
The Jewish community is small, and as a global community, we have seen what happens when antisemitism is responded to with silence. Jews need allies in fighting antisemitism, which is often cited as the oldest form of hate. If we as a global population continue to fail to respond to antisemitism, we are actively contributing to letting history repeat itself.   
Please, use your voice, for it can be strong, especially when you are echoing a minority community. Even if you aren't Jewish, your words carry more power than you may believe.
Please, if you are a fan of a public figure who has committed an act of antisemitism, know that there comes the point where separating the person from their art or work is not an excuse. Know that when you stream their content or follow them on Twitter, you actively give them a platform to spread antisemitic views. 
Please, educate yourself and others about the history of antisemitism. Do not let your knowledge of antisemitism stop at the Holocaust. Make sure you and others know that antisemitism still prevails. After all, ignorance is not bliss.
View Comments(1)