State Tests to Be Worth 20% of Grades in Four Key Classes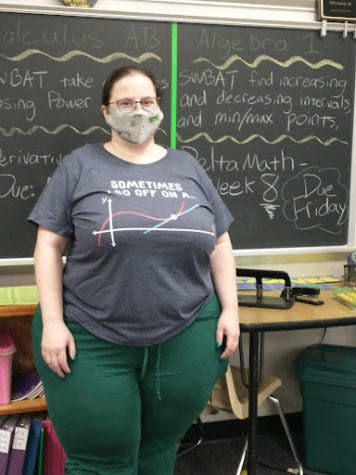 Last year, the MSDE (Maryland State Department of Education) voted to make some state tests worth 20% of students' grades in English 10, Biology, Government, and Algebra 1 next school year.
This year, students were required to sit for state tests, however, according to administration, those tests are not recorded on student transcripts. This will change next year, according to Timothy Guy, the Director of Assessment and Reporting at Howard County.
Mr. Guy said the implementation would be something that was figured out over time. "Basically all we have is that it's going to be 20% of your grade," he said.
Eleventh grader Allison Lyons says students should have been told when the decision was made. "They do what they feel is best, but that's not always what's best for the students," she said.
Despite student opposition, benefiting students is the main goal of the change. Mr. Guy says the tests would reduce the number of students in the Bridge Plan for Academic Validation, which consisted of months-long projects to demonstrate mastery for students who repeatedly failed tests.

Mr. Guy says he sees this change as a positive for students. "It eliminates some of the workload for students who struggle on the assessments," he said. "We can support students through their course work and make sure that their grades are strong. Instead of getting stuck in a retake cycle, we can focus on the content."
Ms. Tarr, a math teacher and the Head of Beyond School Hours help room, says that students doing Bridge projects would go to Beyond School Hours for help. "It was just this giant extra project on top of all of their other homework they had to do," she said. "It was just terrible."
Mr. Guy also noted that this change's goal is to incentivize struggling students to try harder on these tests to avoid retaking the course. He says this may also mean that students who have done well in the class might try less on the test. According to Mr. Guy, if a student fails a class because they had done poorly on the test, they may have to retake the course or assessment. 
Freshman Noah Brazil says state testing has become a fact of life. "I don't really feel any emotion [towards the decision.] In order to graduate, I've got to do it, so I've got to handle business," he said. 
But students still have to demonstrate mastery in some form. Harriet Nebus, a ninth-grader in Algebra 1, says she rejects the nature of standardized tests. "I feel like that's not fair," she said. "Does it show how smart a person is or how good they are at testing?" 
Ms. Curtis, the English Instructional Team Leader, says she thinks the change will not last. "The requirements and expectations for testing seem to change on a yearly basis," said Ms. Curtis. "It just seems very contrary to a lot of the messaging of the county of having alternate means to assess and demonstrate mastery."
The MSDE has not yet released an official statement to families stating the change.
Junior Samya Miles says the circumstances under which students take tests that are "demonstrating mastery" could affect their score. 
"People could be having a bad day and get a horrible score just because that day wasn't for them," Samya said. "Teens, especially, have a lot going on in their head. Everybody does. One test at one moment in time doesn't accurately represent what they know."
Leave a Comment