Those on the Front Lines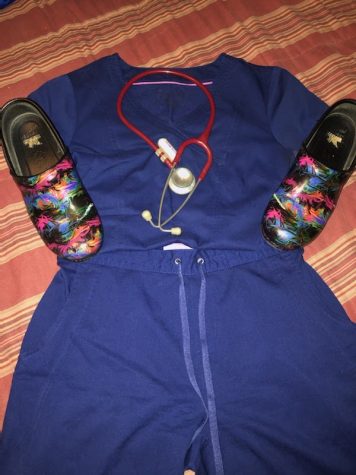 With a packed schedule all day long, the emotions and personal lives of healthcare workers can easily be forgotten about. Nicole Stanley, a nurse for children in Pennsylvania, says, "I love being a nurse and I love what I do. It's just scary and I get anxious because you never know who has it and who doesn't have it outside of the hospital."
The COVID-19 pandemic has resulted in never-ending workloads for healthcare professionals nationwide. Sacrificing their health, time, and personal lives, these clinicians are constantly exhausted. Some have children to come home to or families they cannot see due to the amplified risks that go along with working at such a close proximity to the seriously ill. As one of the most important workforces in the world right now, medical practitioners have many worries in and outside of the hospital. 
As the cases and deaths of coronavirus still rise, there has been a decline of supplies and protective gear for families, such as masks and gloves. Stanley says, "Having PPE (Personal Protective Equipment) provided to everyone would've made a huge difference in the number of cases because it would have slowed the spread."
"It's been a challenge to get political authorities, and even some public health authorities, to take pandemic preparedness seriously," says Andrew Lakoff, a sociologist at the University of South Carolina. He believes that the issue of being unprepared for the pandemic stems directly from the political system in the US. According to Mia Perry, a nurse manager at the Cancer Center of Einstein Hospital in Philadelphia, being better prepared could have saved more lives in the U.S. 
"My husband is immune compromised because he was diagnosed with brain cancer, and I get nervous coming home after hours at the hospital," says Perry. She, along with many other hospital staff members, worries about the safety of their families back home. Having the right equipment such as gloves and masks would be beneficial for everybody because it keeps not only your family members protected, but also keeps the people in your community. Preparation and protection is the best thing to help save more lives, and it will help to be more cautious just in case something like this were to happen again. 
Leave a Comment