Student Spotlight: 13 for Thursday feat. Sonia Sebadduka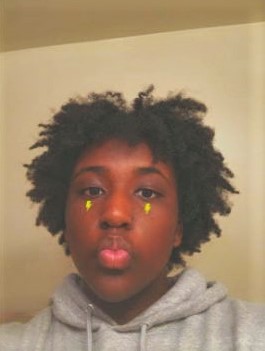 The Paw Print has a new opportunity called "13 for Thursday" for students to answer fun questions to get to know each other as the virtual school year is progressing. Our goal is to get students from different grades and class levels to participate in order to create more unity in a time of division. This first week of "13 for Thursday" we will be featuring Sonia Sebadduka, a junior at Wilde Lake.
Sebadduka is a creative person. She likes to bake things she has never baked before, and especially lves to try the recipe again if she messes it up. She also enjoys coloring books and listening to music. She has a love for kids so on the side she works as a babysitter. And now, the questions!
Q. If you could listen to one song for the rest of your life, what would it be and why?
A. I have nothing-Whitney Houston
Q. Where is the one place you always wanted to go?
A.Fiji
Q. If you could talk to one celebrity and ask them a question, who would it be and what would you ask them? (Alive or deceased)
A. I would ask Whitney Houston if she was truly happy here on earth
Q. What is something/things you collect?
A. Water bottles
Q. If you were a ghost, where would you haunt?
A. The White House
Q. What food combination is objectively disgusting that you love?
A. Bell peppers and cream cheese
Q. What's your food order when you're paying vs. when someone else is paying? (Any food place)
A. Always a sandwich of some sort
Q. If you had a pet penguin, what would you name it?
A. Peggy
Q. If you could have one superpower what would it be and why?
A. Read minds
Q. What candy do you absolutely hate and why?
A. Red tamales they're so spicy
Q. Describe your dream house.
A. A big house with high ceilings and hardwood floors throughout with a big kitchen and big backyard and it would have 4 bedrooms and three bathrooms with a finished basement and a two car garage
Q. What do you do for fun?
A. Hangout with my friends
Q. If you had a cottage in the woods, what would it look like, and how would you decorate it?
A. It would like the one in red ridding hood but the inside would be really modern and retro
Leave a Comment