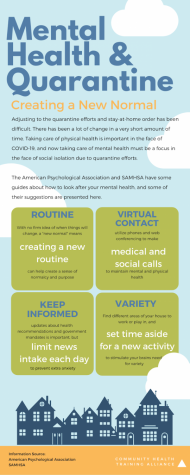 Amy Batmunkh, Writer

May 21, 2020
The COVID-19 outbreak has resulted in a worldwide halt of normalcy. People are confined to their homes, only allowed to leave to shop for essentials. Some states are requiring people to wear face coverings at all times when outside of their homes. While some parents work from home, young people are nav...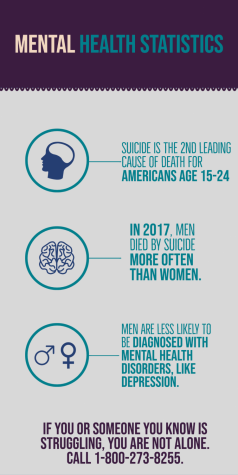 Sydney Lowry, Writer

February 24, 2020
Once, a friend told me that he was tired of life. He has since been through therapy and medication, and has improved immensely, but it took a lot of support to get there. However, one of the most striking things I remember him saying was that he did not want to feel weak by asking for help. Societal...