COVID Has Caused a "Rollercoaster" of Mental Health
Before March 13, 2020, then-freshman Ezra Lynch described their life as normal. 
Ezra had just finished his second show for Wilde Lake's theater department. They had a good group of friends. And like everyone else, he went to class Monday through Friday where he sat at a desk, without the need to wear a mask. 
But life changed practically overnight. 
"The pandemic and online school were like a roller coaster, but one that just kept going up and up and you didn't know when it was gonna stop because your eyes were closed and you were blindfolded," said Ezra. 
In March 2020, Howard County Public Schools closed buildings. Students were told that they were being sent home for two weeks in hopes of slowing the spread of the virus.
According to a CDC survey of ninth through tenth graders, 37.1% of students reported experiencing poor mental health during the pandemic. Another 44.2% experienced "persistent feelings of sadness or hopelessness." The CDC concluded that the COVID-19 pandemic "has negatively affected the mental health of many children and adolescents."
Anna Lefebvre, an eighth-grader at the time schools closed, recalls middle school as one of her lowest points. So when schools closed for those first two weeks, Anna says she accepted it and spent most days doing "nothing."
"I remember just sleeping a lot," said Anna. "I laid on my phone and did nothing. I did not know how else to structure my time."
While some students were relieved for a break from school, Ezra says that going home meant losing part of their identity as a student. "A lot of my mental health and self-perception is very tied to school, and my school work and my grades sort of reflect that," they said. 
Though school is important to them, Ezra says that the time off was helpful at first. "I was like, 'Maybe I could use these two weeks to scrape myself together,'" he said. 
But as Ezra put it: two weeks turned into a month, a month turned into the remainder of the school year, and the rest is history. 
A widespread feeling of disbelief settled in as students grappled with what this would mean for their day-to-day lives. "I felt like it had to end by the end of summer and that there was no way they would keep us out of school for longer than they did," said sophomore Avi Rhodes.
Social interaction as the world knew it was gone. In its place was a screen of muted circles on Google Meet, which was an insufficient replacement, says sophomore Elise Varoli.
Now, socializing meant going to your living room. "I rarely talked to anyone outside my family, which made it hard," said Avi. "I don't think it was good for anyone."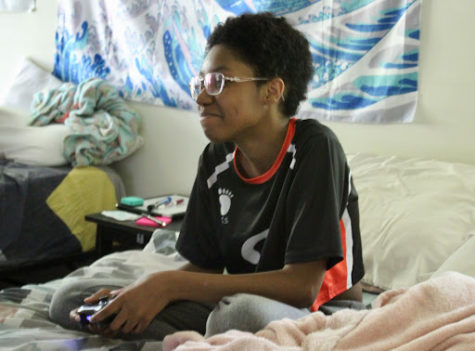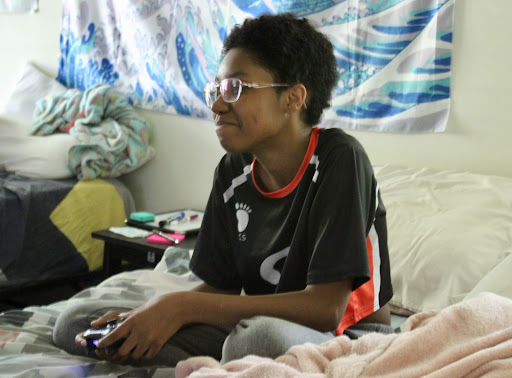 Grassroots operations manager Ms. Katz said a source for a lot of tension came from the fact that families who saw each other just at breakfast and dinner were now spending all day together.
"I love my family, but also, there's obviously still that distance that you need because your friends are people you chose to be in your life," said Ezra. "So not being able to see them in-person as consistently definitely took a major toll on my state of being during that period of time."
Isolation and loneliness were significant contributing factors to the decline in youth mental health, as reported by the CDC. "I was extremely lonely," said Anna. "I would compare myself to people who did not have much trouble making friends even in virtual learning, and I would ask myself what I was doing wrong." 
Dr. McKnight-Dean, Wilde Lake's school psychologist, says social interactions are necessary for the development of young adults who will be expected to enter the workforce with mature social skills.
"The things that I learned in high school that really helped me in college and my day-to-day job is the social stuff," said Dr. McKnight-Dean. "How do I communicate with all different types of people? How do I learn to navigate uncomfortable social situations? How do I disagree and be respectful and learn to argue and debate more professionally?"
Many students suffered greatly from these missed social experiences, and the question has been posed: What will this mean down the road? 
The answer is not clear. Since the start of the school year, a nationwide drop in attendance, behavior problems, and a general increase in late work "highlights the difficulty of getting back to the routine of things," says Dr. McKnight-Dean.
On the flip side, an increase in outreach for mental health support and education as well as prioritizing self-care has occurred. At elementary and middle school levels in particular, the county has incorporated social emotional learning into curriculums to compensate for time lost in quarantine. 
Still, uncertainty about the future remains. "We were so used to things being black and white and being able to figure out things based on previous experiences." said Dr. McKnight-Dean "That is just not the case any longer."
Call '211' and press '1' for 24/7 confidential crisis help. Click here for more information on Grassroots resources. 
Leave a Comment