Administration Reinforces Cell Phone Policy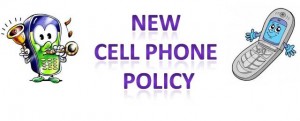 This august administration has reinforced the cell phone policy here at Wilde Lake. The policy was created because "the superintendent wanted students to have more access in school" said assistant principle Ms. Brennan. However, the policy was so indistinct administration had to reinforce it.
At the beginning of the year, superintendent and principles came together to brainstorm some ideas on how to let students have more access to the Internet during school. The new policy Bring Your Own Device (BYOD) was put in full effect in August in Long Reach, Mt. Hebron, and River Hill.
The new policy consists of cell phone use during the switch of classes and during student's lunch shifts. Administration strongly enforces the policy, which has show progress in student's grades and more concentration on the teachers during class. Students appreciate the benefits of the policy so they try to be responsible and follow the procedure by using their phones when they are allowed.
After six months a few teachers have agreed that there has been progress with the policy. "I do believe there has been progress, for the most part because many students put them away at the door" Said teacher aid Mrs. Spriggs. "Others don't due to disobedience their cell phones are taken away until the end of the day"
Most students still take advantage of the new policy and this advantage is shown in the lack of focus in classrooms. "I think now it's more a distraction than before and now we tell students to put them away more and more" Said English teacher Mr. Satterfield.
Administration and teachers are making sure that use of cell phones during school does not interfere with the process of learning. As the policy goes on we'll see the outcome of letting students have more phone privilege during school time.