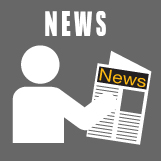 With at least a 2.0 GPA and no more than one E for the marking period, students in Howard County are, for the first time, allowed to fail a class and continue to participate in extracurricular activities.
Last year's policy, which required a minimum 2.0 GPA for participation, was revised, according to Board of Education member, Mr. John Davis, "to make sure more students could get in- volved."
"We want to give students more opportunities to stay active, positive and connected to the schools," said Mr. Davis. The impact? According to Spanish teacher Mrs. Sweitzer, students who usually work hard, but still receive insufficient grades, now have leeway to get their grades up and, in the meantime, get penalized less.
"Certain students need those activities to do well," said Mrs. Sweitzer. "I know there are a lot of students who work really hard but still struggle to remain at the level that was previously required, but any extracurricular activity is beneficial and this policy helps increase student drive to do better."
Though Spanish teacher Mrs. Palmateer recognizes that there is no easy answer because the possible pros and cons of the new policy are weighted against each other so evenly.
"We [teachers] have an obligation to help students in any way we can if they are struggling and need a healthy outlet, but having a stricter policy now and encouraging consistent work ethic, will only benefit them more in the long run," said Mrs. Palmateer. "A policy that is too lenient can cause some students to feel like they can slack off, but we [teachers] would rather they do that here, where we can help them, then in an unsafe and unhealthy environment outside of school."
However, according to Mr. Da- vis, it is still too early to judge how the policy will impact student performance and participation in extracurricular activities.
"The numbers for player participation will be gathered at the end of the fall season for comparison and analysis, but we will not know how the policy really impacts us until then. For now, all we can do is speculate," said Mr. Davis.
Still, some extracurricular activity coaches and supervisors remain strong advocates for the new policy. Football Coach and Social Studies teacher, Mr. Schafer believes that extracurriculars are "a safe place for students to receive help and guidance."
"Some kids, if they don't participate, get involved in other stuff outside of school that can be detrimental to the kid. On my team, there is proper supervision and extra help anytime a student needs it, whether through other players on the team, or one of the seven out of ten coaches we have who already work in the school. There is never an opportunity for my athletes to slack off or struggle unnecessarily," said Coach Schafer.
Senior athlete Sam Enomanna has struggled in a class before and was able to balance his sports and get his grades back up, with the support of his coaches and team.
"The new policy shouldn't really change the way students and athletes work together because coaches and teachers were already trying their hardest to give us unconditional help," says Enomanna. "Last year I was having a really hard time in Chemistry, but my coaches were very understanding and flexible, always allowing me to cut my workouts shorter or miss practice altogether so I could go get extra help."
According to Mrs. Palmateer, most teachers and athletes alike are in agreement on a standard to be met.
"Our goal as teachers is to always help students learn and be successful so we will never let you fail if we can help it," said Mrs. Palmateer. "Just because the policy says you can have an E, doesn't mean you should, and that is what students need to understand about what this new policy is really offering. "