Governor Hogan's Executive Order Causes Controversy Over Howard County School Calendar
In August, Maryland Governor Larry Hogan, disregarding all county, and local level governments, ordered all Maryland public schools to begin after Labor Day and finish before June 15, effective next school year.
In the past, the Howard County public school calendar has begun during the last few days in August and has not finished before June 15. In some years, students' last days have dragged on past June 20 due to missed school because of snow days held earlier in the year.
A potential impact of this executive order could be a shorter school year.
According to HCPSS, students begin before Labor Day to account for possible inclement weather.
Howard County citizens and employees seem to have varying opinions on this new executive order. Howard County Board of Education member, Ann Delacy, doubts the executive order will even be able to stay in place by the start of the 2017-2018 school year. "I personally believe that the Governor's executive order will be overturned by the General Assembly and therefore not impact our school calendar," said Ms. Delacy.
Mr. LeMon also has some problems with the  calendar changes. "I believe it's going to be a big adjustment to the school system's calendar," said Mr. LeMon. "Unfortunately, the change could  cut away some of the holidays. I suppose that means there would be more instructional time, but that's a give and take."
Students seem to see the executive order a little bit differently than staff. The limitation of start and end dates seems to excite students because it gives them an extended summer.
"It sounds pretty good," said freshman Jordan Murray. "I'd rather have school end early because I'd like to have a longer break."
As opposed to students, long time Howard County Board of Education member, Sandra French, finds the order quite frustrating.
"It's not the just the calendar," she said. "It's the way we run our schools. We have to reflect what our community wants, and if there's all of this interference from different levels of government, it makes it very difficult to honor the constituents that we represent," said  Mrs. French. "I think that [the executive order] interfering with what the law says is the local board's responsibility," said Mrs. French. "It just doesn't seem to fair go and say nobody else's opinion counts."
According to Mrs. French, starting before Labor Day would be a tremendous change for Howard County schools, and is to many people. "It's not relevant for modern day," she said. "It used to start that way so kids could continue working on the farms."
According to Mrs. French, limiting the calendar to certain beginning and ending dates restricts the control the county has over regulating what days we can take off during the middle of the year. These dates would include religious holidays celebrated by different cultures that Howard County would like to accommodate.
"We are trying to be culturally sensitive to all student groups," said Mrs. French. "We want them to have at least one day homework free so they can celebrate their holiday. I'm not sure if we are going to be able to honor those. Then the debate will be, do you take away spring break?"
According to Mrs. French, citizens of Howard County are working to get this order overturned. "There will be a challenge from the General Assembly, but their 90 day session will not begin until mid-January," said Mrs. French.
This decision provides controversy over the county, and brings up questions of  how state governments have the power to willingly rule over local governments. "When an issue is taken out of our hands," said Mrs. French, "like with the Governor's executive order, we cannot truly be responsive to our county."
About the Contributor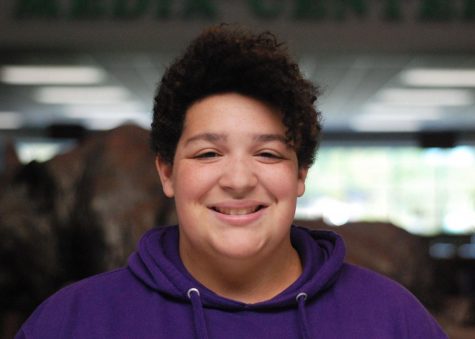 Rachel Henry, Editor-in-Chief
Rachel Henry is the Editor-in-Chief of the online Paw Print publications. She is a senior and this is her third year with the Paw Print. She is very excited...