Junior-Senior Prom Scheduled for 2017
Hang on for a minute...we're trying to find some more stories you might like.
For the past few years, Wilde Lake has been known for being the only high school in Howard County to not have a junior-senior prom but in 2017, this will change.
In early August of this year, class sponsors voted to have the junior-senior prom starting in 2017. Both juniors and seniors will be paying, to help make the transition easier.
In the past, each class used their own fundraisers to raise money for senior prom but starting in 2018, classes will raise money until their junior year and spend that money on the prom where both the juniors and seniors will attend.
Having a shared prom is a controversial topic that has been met with mixed reviews by Wilde Lake students.
Junior Souad Soubiane says that prom is a senior privilege.
"It should be something that you wait for like graduation and your senior prank.  I want to keep our old tradition of a senior prom going," said Soubiane.
But other students, like sophomore Jazmia Perry, look to the benefits of a shared prom.
"A shared prom makes more sense financially because if more people come, the ticket prices will be lowered and we can make the prom more fun with the money that's not lost because of inefficient ticket sales," said Perry.
Others like, junior Ayan Kazi, don't mind idea of the prom and think that, "although having a shared prom seems unfair and weird, the presence of another class shouldn't bother us while we're there."
2017 class sponsor, Ms.Nichols, explains the reality of the prom.
"What some of the students don't realize when they think of a shared prom is that it would drop ticket prices for the prom because we don't have to get a larger venue.  The introduction of another group to the prom is not going to change the level of fun," she said.
One of the main reasons for the change was because many students could not afford to go to the prom because the tickets were too overpriced.
Nichols believes that, "all students should have the opportunity to be able to go to the prom because it's just one of those memories that you'll remember forever.  Many more people will get a chance to enjoy themselves despite the presence of another class."
Though this change comes across as a negative, over the years it will become more organized and a new, beloved Wilde Lake tradition.
Mr. LeMon said that the Junior-Senior prom hasn't actually been approved by Administration yet and the class sponsors are very positive that is going to be happening. 11/12/15

About the Writer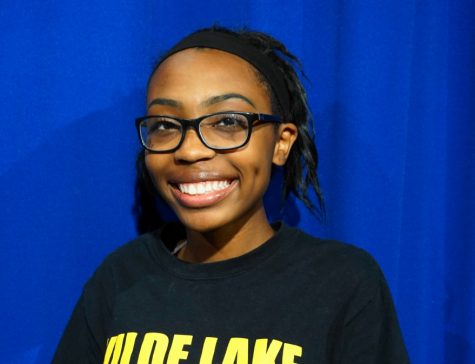 Gabby Christopher, 2015-2017 Opinions Editor
Gabby Christopher is a senior and is Co-Sports and Opinions Editor of The Paw Print. She's been on the staff for 3 years. She hopes to study Sociology at Kent State University next year.