The New SAT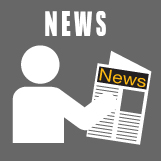 Cristopher Fiorini
A New Test is Coming Into Town
The SAT, a fundamental part of the American education system, is changing next spring in March.
Used by almost all colleges in America in order to help determine eligibility, the SAT has traditionally been based on a score out of 2400 total, with a reading, writing, and math section.
The 3 hour 45 minute test is known for being heavily based around problem solving and deep thinking rather than just content memorization, testing a student's capacity to rethink and reorganize information under a limited time.
The New SAT plans to stick to these basics while changing several key parts of the test. According to the official CollegeBoard website, the New SAT will be graded upon a 400-1600 scale instead of a 2400 one. The mandatory essay will become optional, and the total amount of answer choices on multiple-choice questions will be lowered from five to four. Currently, the SAT will penalize you for getting multiple choice questions incorrect while the New SAT plans to do away with this penalty.
"I was glad to see some changes," said assistant principal Mr. Crouse,  "I felt that they were a response to what students need, as well as moving the SAT closer to the ACT."
Current juniors have an option of taking either test.
"Take the old one", Mr. Rose advises juniors. "The new one won't have all its kinks worked out until next year. I would also recommend taking the ACT." The ACT being an acceptable alternative test to the SAT.
Some juniors, however, made the decision to take the test early.
"I felt just felt like taking it now and getting it over with." said junior Ayan Kazi. Taking it early does offer a few advantages, the most prominent being that preparing throughout the busy school year will no longer be necessary.
Even though the SAT's primary purpose is to determine college eligibility, those who do not plan on a college education can still find benefit in it.
"It's a good way to measure how much they learned in the high school curriculum, and a good way to measure how ready you are for college or a career", explains Mr. Crouse.
Which test will you be taking? The last available test for the Old SAT will be on January 23rd, while the first test for the New SAT will be on March 5th. Most Seniors take the Old SAT in order to send the scores to colleges in time, but juniors who have not started preparing yet may want to take the New SAT in order to have adequate time to study.