Mr. Crouch Fills Gap in Choir Department
K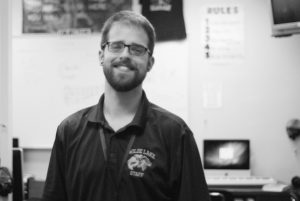 evin Crouch's musical journey began with his father, in the car.
"[My father] would ask: 'what is this note? What is this note?' It was all to train my ear so that I would get better," said Crouch, the new choir teacher at Wilde Lake.
His father, a singer and songwriter who has written around 400 different songs, taught Crouch the basics of musical technique from a young age.
"He's why I started music," said Crouch.
In high school, Crouch found a teacher who inspired him to teach.
"My teacher was a great example of a musician, and an overall human being. I wanted to follow in his footsteps and teach," he said.
Crouch attended Ball State University and majored in music education and audio engineering. He earned his masters at Temple University in choir conducting. For his first teaching job, Crouch chose Wilde Lake.
"It has been fantastic here. The kids have been really great. Considering the fact that I was hired here 3 weeks ago, they've adjusted really quickly," said Crouch.
While he is still adjusting to the new environment, Crouch is making an effort to focus the choir on expanding their musical techniques.
"We've been singing every day," he said, "We need to make sure we're making music. I want to make sure that my students leave here being good singers with good technique, singing in a healthy way."
As for the future, the choir has a trip to Virginia Beach Fiestaval, the music festival series for school music programs, planned, as well as an outreach program to get middle schoolers excited for choir.
About the Contributor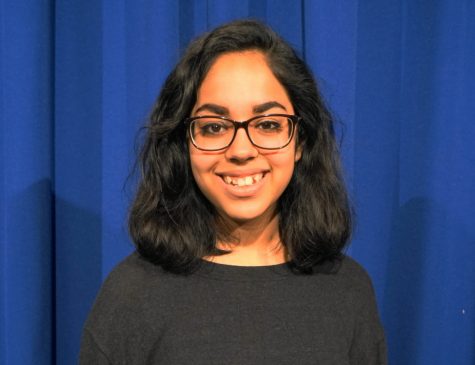 Anjali DasSarma, 2015-2017 Editor-in-Chief
Anjali DasSarma, Editor-in-Chief, (2013-2017)