Core Subjects Introduce Three New Members to Their Teams
This year, the science department at the Lake welcomed two new members of their team along with the world language department who took one new teacher under their wing. 
Biology with Ms. Dutta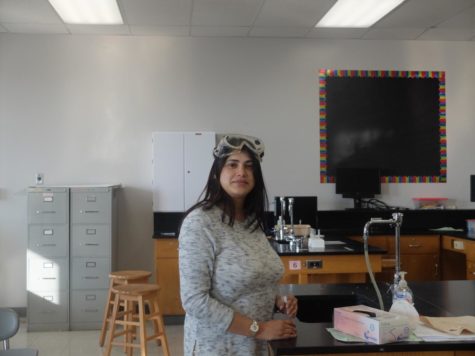 In the classroom or not, science has been a large part of Ms. Dutta's life for the past 15 years. Before deciding to pursue a career in teaching Ms. Dutta worked as a neurobiology researcher, now she takes on the position of a Biology teacher, working with 10th and 11th graders. 
Ms. Dutta looks to find science in a number of other aspects of her life. 
She says that biology gives answers to the basic questions that we have in our lives and allows us to continue our lives with the answers in hand. 
Having such an interest in science, Dutta says she naturally loves cooking as, at its base, cooking is a form of chemistry. 
This does not mean she is only defined by her job. In her spare time, she can be found watching shows and movies with her daughter, mostly sci-fi or fiction.
 Ms. Dutta can also be found spending her time doing classical Indian dancing as an additional hobby. 
Though she is not entirely defined by her job, her new responsibilities, such as full-time teaching, have made her schedule busier. Ms. Dutta says she used to spend a lot more of her time dancing, however, she has recently stopped due to her studies. She still expresses her love for dance as she tries to participate in Indian dancing community events.
Ready to help her students answer their everyday questions through the world of biology, Ms. Dutta opens the door to room 334 each day.
Biology and Environmental Science with Ms. Stroup
In her freshman year of high school, Ms. Stroup was inspired by her biology teacher, and now she works to spread her passions for nature, biology, respect, and relationships in hopes of making them better people. 
Ms. Stroup has always loved spending time outside and just looking at nature, making biology and environmental science the perfect subjects for her. 
Along with the content of biology itself, relationships are Ms. Stroup's favorite part of teaching. 
She loves seeing her students have ah-ha moments and connect things to their real lives. She tries to provide as much time for the students to voice their opinions in order to cultivate these relationships
All in all, she just wishes for her students to become good people and she puts her absolute best food forward towards making this happen. 
Just as much as she loves spending time outdoors looking at nature, Ms. Stroup says, "I just love watching my students grow up."
Spanish With Mr. Thompson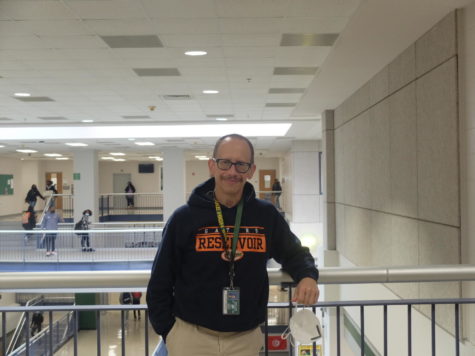 Though a novice teacher, Mr. Thompson is ready to open the door to the world of Spanish for his students both at the Lake and Reservoir this school year.
After working as a long-term substitute last year teaching Spanish Three Honors and Spanish Two at Howard Highschool, Mr. Thompson is starting his journey at two schools, Wilde Lake and Reservoir, this school year. Mr. Thompson is taking on the roles of teaching three sections of Spanish Three at Wilde Lake and two sections of Spanish Two Honors at Resivivor. 
More than just the language itself, the culture that surrounds speaking Spanish is a key driving point of Mr. Thompson's passion for the subject. He recognizes the fact that he would have never been able to truly discover the food, the music, the people, and the places of Hispanic culture if it weren't for learning Spanish. He wants to give his students the same chance to learn and experience the same aspects of the culture he has, and maybe even live parts of their lives in Spanish. 
"Teaching for me is service, and serving is what I believe we're all here for," he says. 
For Mr. Thompson, Spanish and teaching Spanish is really showing others what he has learned. He reorganizes that he himself is still learning Spanish despite years of experience such as earning a certificate in Latin American studies from a university in México and a Master's in Spanish Education from a university in Spain. Mr. Thompson encounters Spanish every day of his life, whether it may be speaking, writing, or reading the language with his wife, children, co-workers, and other fellow Spanish speakers.
Outside of his passion for Spanish, Mr. Thompson enjoys listening to and playing music- he plays on many kinds of percussion instruments. He also can be found taking walks, meditating, doing yoga, reading, or watching K-dramas due to what he says is the right balance of comedy, drama, and romance.
Mr. Thompson hopes to open the doors of the Spanish-speaking world for his students, and ultimately he says, "I want the best for everyone at Wilde Lake that I work with—students and staff alike."
Leave a Comment