Ms. Chrest Teaches Acceptance, Self Love, and Algebra
After volunteering at her son's elementary school, which holds a worldwide mindfulness minute each morning, Ms. Chrest realized how powerful mindfulness can be.
"Mindfulness is perhaps the greatest gift I can give my students–the greatest lesson from my journey," Chrest said. "Being mindful is simply watching what is going on in the present moment–being the observer of your breath, your body, the sights and sounds around you, even your thoughts." 
"The key is accepting whatever you notice rather than judging it. In mindfulness, we realize that who we are is separate from what we are going through and even what we are feeling and thinking. In being mindful, we also release the need to control the moment and fight our life circumstances," explains Chrest. 
She believes that acceptance is especially important during COVID-19, and that self-love and acceptance are critical aspects of health and happiness. These attributes shape people's physical, mental, and emotional health in concrete ways. When we refuse to accept ourselves, we cut ourselves from the energy that sustains life, says Chrest.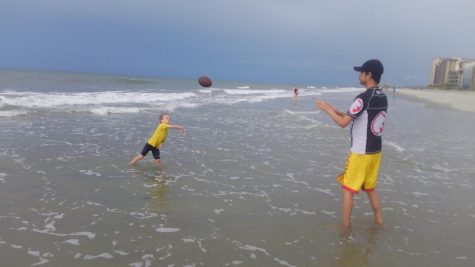 "We let go and we are at peace. In that state, we can more easily love ourselves and love others," says Chrest.
Each day's mindfulness has a different theme. There is mindful Monday, transformation Tuesday, wellness Wednesday, throwback Thursday and fun fact Friday. For example, on throwback, Thursday students share a story from their past. On fun Fact Friday, she gives a fun fact about anything and students have to guess who it is, or what it is.
Many students have found mindfulness very stress-relieving and relaxing. 
Junior Ericka Smith, a student in Ms. Chrest's second period, said, "Mindfulness clears my head and it makes me get relaxed, and I'm not stressed anymore and the rest of the day is better."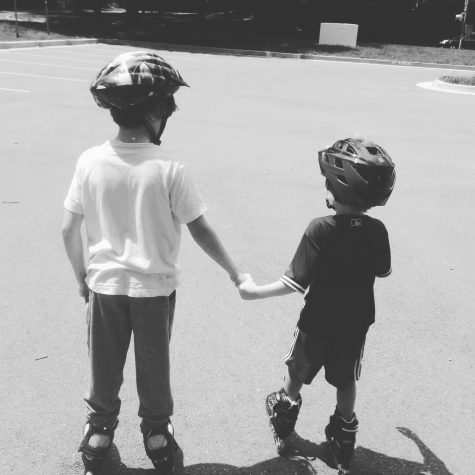 Chrest took up mindfulness about three years ago during one of her toughest years. She was breaking into tears sporadically in front of her sons. On her birthday, she asked her oldest son to make the wish for her. He wished that "Mommy wouldn't cry anymore."
She knew she had to do something. She couldn't let her emotional rollercoaster affect her children like it was. So she did something about it. 
She had heard that mindfulness could help, so she took up a meditation practice, and she quickly saw a change. Her attention span was longer, she felt more clear-headed and she felt generally more at peace. 
 Over the next couple of months, her family saw the change in her, and the same son who wished she wouldn't cry so much said, "Mommy, nothing ever bothers you–how do you do it?" Since then, she and her kids have begun to practice mindfulness at bedtime and her husband just recently picked it up. It changed her whole family.

Loading ...
When Chrest went back to teaching when her sons started school, she wanted to pay it forward, to give the gift of mindfulness to her students. So her final message to her students: "I hope that whether or not students benefit at present from the mindful minute, they can keep mindfulness and self-care in the back of their minds and draw on it later in their lives."
Chrest feels she has been immensely blessed by family, friends, and teachers who have given her wonderful advice and who have been guiding lights in her life. 
They made her journey just a little bit easier and more joyful.
View Comments(1)