"Vaccine Angel" Anna Boyer Helps 87 Find Vaccines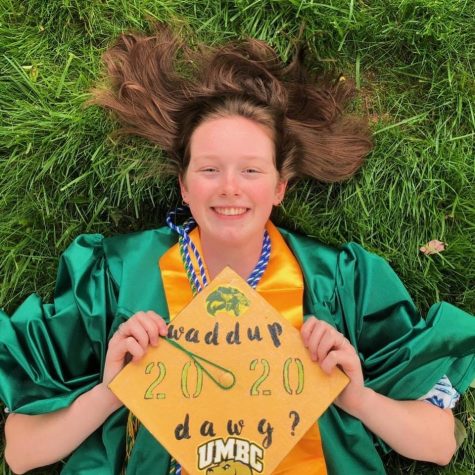 Of the 5,572,782 people vaccinated in Maryland, according to the Maryland Department of Health, Anna Boyer, Wilde Lake alumna, helped 87 get appointments.
As vaccines started to roll out and young people became eligible for the vaccine, senior Amaiya Sancho struggled to find a vaccine. She reached out to her friend Anna after seeing her post about getting vaccination appointments for people. Anna helped Amaiya and her mother to find vaccines at a time when vaccines were scarce.
"Getting the vaccine was extremely important to me because I'm going off to college in the fall," says Amaiya. "I also just want life to go back to normal, and getting my vaccine was getting me one step closer to normality." 
Anna's vaccination journey began at the end of February when she got her immunocompromised grandfather vaccinated. After she helped her grandfather, she realized others needed appointments. 
"I wanted to help the community," says Anna. According to Anna, the process was slow at first because not everyone trusted her with their personal information. However, as she got more people appointments, more requests came.  
After receiving almost 40 requests within two months, Anna created a system to get appointments. Every night, Anna surfed the internet, hunting for appointments for hours on end. 
She would keep track of the appointments in a spreadsheet. To ensure she wouldn't miss any newly available appointments, she set alarms to wake herself up every hour at night to refresh the sites. After four months, Anna had gotten approximately 85 people vaccines.
"Anna has always been a caring person, and I believe she started doing this just out of the kindness of her heart," says Amaiya. "Her actions show me that there are truly kind people in our community willing to help others, not to gain something, but for the sake of being helpful." 
Looking forward, Anna hopes to do more volunteering but is busy with two jobs and college. For the time being, she reflects on the months spent getting appointments as a success for the community. 
"I'm so happy that I was able to make a positive impact for people during such a rough time," says Anna.
View Comments (1)