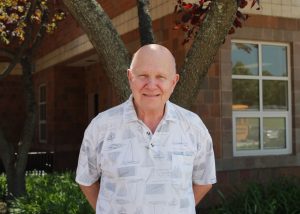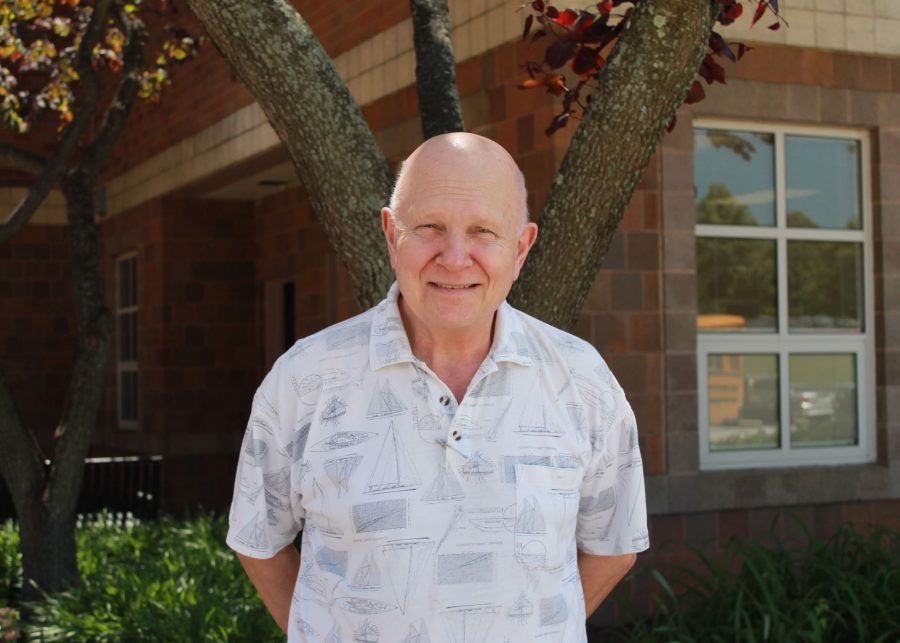 Special Educator Mr. Berger will be saying goodbye this year to a school he served for more than a decade and a career that has lasted him much longer.
Prior to teaching at Wilde Lake, Mr. Berger worked at the Gallaudet School for the Deaf in Maryland and taught at schools in Los Angeles, California. Mr. Berger also taught Sign Language from 2004 to 2006 at Wilde Lake.
Mr. Shoemaker is the Academic Support Coordinator and worked with Mr. Berger through Mr. Berger's Wilde Lake tenure.  "He looks at each child individually and makes connections with that child so they can reach their potential," said Mr. Shoemaker.
Being a co teacher and special educator, Mr. Berger was able to was able to work in many different classrooms with many different people over his career.
Mr. Berger worked with Mrs. Banister in the special education office. "He is very caring and sensitive to the needs of students and works well with other teachers – he's been here through thick and thin," said Ms. Bannister, Special Education Instructional Leader. "His legacy will be that he has 51 years of teaching experience."
"He was around to see Special Education document go from handwritten to being typed and to see school life to change after 9/11; he has really experienced a lot," said Ms. Tucker, who Mr. Berger also worked with.
In a Reading class, Mr. Berger worked with Ms. Glade.
"He is always sharing stories and life experiences and gives a part of himself to the students," said Ms. Glade.
She remembers one unit about historical artifacts where Mr. Berger brought in family immigration papers from Ellis Island to show the class.
"That was one example of how he's always willing to make broad education topics personal and relate it to the students," said Ms. Glade.
English was another subject Mr. Berger co-taught where he spent one year with Mrs. Williams teaching novels.
"He's very worldly and shared his knowledge about World War II when I was teaching Night, which gave the students a different perspective," said Mrs. Williams.
In addition, Mrs. Williams said she felt his genuine personality made him such a positive figure. "He's very kind-hearted and thoughtful and the students respond well to him because of that," said Mrs. Williams.
Mr. Berger assisted many students while working at Wilde Lake. One of them was Freshman Daniel Dumorin, who he helped with English and History. Dumorin sees Mr. Berger as "brilliant."
"He helps a lot and he never gives me the answer, just a way to work towards the answer so he guides me which is helpful," said Dumorin.
Post retirement plans for Mr. Berger include moving back to Los Angeles this June and staying in education by substitute teaching.
After his time at Wilde Lake, Mr. Berger said that he will remember the school as being one of a kind.
"This school is very unique from the staff to the students to how everyone works together," said Mr. Berger, "and I am so glad I have been able to be apart of it."