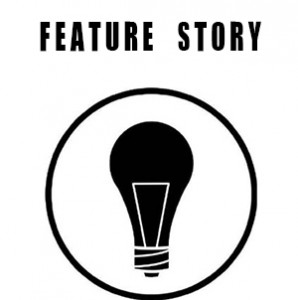 Every student was surprised with a piece of candy during lunch on December 21 to celebrate the school's increased attendance. According to Mr. LeMon, the rate increased from 95 to 97 percent.
Wilde Lake's achievements though are not always recognized. The school's image, distorted by stereotypes, nicknames, and rumors, buries the successes.
Wilde Lake won the Sportsmanship Cup for the 2011-2012 school year, an award that, according to the Howard County Public School System, "honors outstanding sportsmanship by a Howard County School." Wilde Lake also has several award-winning Related Arts programs, such as the school's chorus who earned six trophies at a competition in Virginia Beach.
Students take advantage of the opportunities with which Wilde Lake presents them. The school reports that approximately 400 students participate in extracurricular activities and over 370 AP exams are taken every year. Howard County has also recognized Wilde Lake as one of the "Top 3 Howard County High Schools in staff morale."
But it appears that, regardless of the statistics and facts to the contrary, the stereotypes continue to precede Wilde Lake's image.
"All I hear about Wilde Lake is the bad stuff, like the thefts and the vandalism," said Rebecca Lilly, a sophomore at Atholton High School. "I feel like Wilde Lake gets more publicity for their faults because of their stereotypes."
An example of the kind of incident that gives Wilde Lake its poor reputation occured twice this fall when two Wilde Lake students woke up to find their cars stolen out of their driveways overnight.
Both victims, Seniors Lauren Marshall and Tara Alemzadeh, immediately called Howard County Police Department who assisted them in relocating their vehicles.
Despite the eventual return of the students' cars, Wilde Lake students, especially those who live in or around the theft sites, are still afraid of the potential for repeat incidents.
"Sometimes my parents will get up to check on the cars at night," said Senior Sakshi Suri, who lives in Alemzadeh's neighborhood. "We've had stuff stolen out of our car twice before, so we try to be careful."
But these isolated incidents are not an indictment of Wilde Lake as a dangerous, crime-filled neighborhood. According to Howard County Police, a vehicle is stolen in Maryland every fourteen minutes, and one is broken into once every thirty seconds. Their crime maps show that theft is actually less common in low-income areas with smaller houses, such as those found in and around Wilde Lake Village.
These car thefts, and dozens of incidents like them, have buried Wilde Lake's numerous accomplishments under its stereotypes. As Wilde Lake continues to excel, the school looks forward to a day where its achievements surpass the stereotypes that have damaged its image.