Mr. Shea Comes to Wilde Lake After Experience as Paraeducator
After a career in real estate and teaching jobs around the county, Mr. Shea came to Wilde Lake as a special education teacher and boys' varsity soccer coach.
Before coming to Wilde Lake, Mr. Shea was a paraeducator at Homewood and had been a long term substitute at high schools and middle schools all over the county.
He decided to become a teacher after being inspired by his parents, both of whom are teachers themselves.
"I saw how much of an impact they made in the lives of others, and I wanted to make a positive impact with kids, too," said Mr. Shea.
Mr. Shea attended Oakland Mills where he played soccer and lacrosse, and won the state championships for soccer three times. He then went on to obtain degrees from James Madison University and McDaniel College.
Not only does Mr. Shea enjoy his classes at Wilde Lake, he also enjoys coaching the boys' varsity soccer team.
"I enjoy being in a school that I'm coaching at because I am able to see my players throughout the day and see what is driving them to be good students and players," said Mr. Shea.
Mr. Shea is looking forward for the rest of his first year at Wilde Lake.
About the Contributor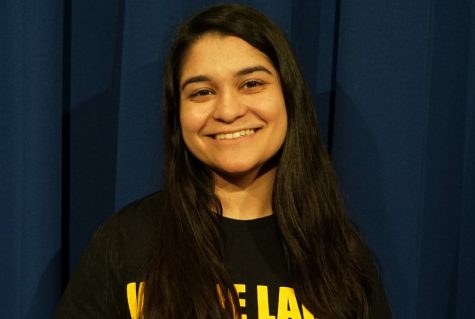 Misbah Farooqi, 2015-2017 Editor-in-Chief
Misbah Farooqi, Editor-in-Chief, (2015-2017)