From Humble Beginnings To High School Principal
There's no question as to whether or not Mr. LeMon is passionate about what he does, but that was not always the case.
Originally from Pittsburgh, Pennsylvania, Mr. LeMon is the youngest of six kids and comes from a hard working family.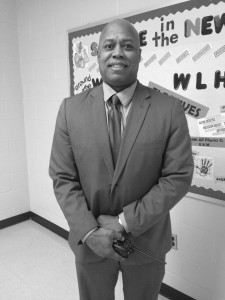 Mr. LeMon went to Washington High School but, surprisingly, wasn't the best student.
Instead of focusing on his academics, Mr. LeMon focused on football and basketball.
"I just did enough to be eligible to play sports. If I didn't participate in sports, I wouldn't have gone to school," said Mr. LeMon.
A star football player, Mr. LeMon was offered scholarships by many schools.
"I got called to the front office. It was my junior year, [and] I didn't really know why. I get into the office, and there were two gentlemen that were sitting there and there was my high school coach. They introduced themselves, and it was a coach from [the] University of Tennessee and another coach as well, I believe from Ohio State. Ultimately, they told me [that] if I didn't have the grades that I had, they would offer me a full scholarship for football."
The news was a wake-up call for Mr. LeMon, and he focused on his academics, worked harder, and earned better grades in his junior and senior year.
After high school, Mr. LeMon was unsure of whether or not he wanted to go to college.
He decided to work in a steel mill, as his father had done for 20 years. However, after eight days at the job, he decided to attend a junior college.
Mr. LeMon called up his old high school coach and asked if any of the coaches at a junior college would consider him, which resulted in him being flown out to Kansas.
The road to Kansas was a difficult one, as Mr. LeMon did not have enough for a ticket from Pennsylvania to Kansas, but he was able to find a ride with a family friend from Pittsburgh to Cincinnati.
"I cried the whole way [and] I was so mad at myself. I was just upset with myself that I had found myself in that situation," said Mr. LeMon.
It turned out the risk was worth the reward, as he ended up staying and was able to succeed in football and focus on his academics.
"It really made me learn how to study. I always could do it. I just didn't put the effort into it, and it helped me refocus my priorities in life," said Mr. LeMon, describing his time at the college.
However, his success in football did not last, as Mr. LeMon hurt his knee playing against the Air Force Academy and missed 4-5 games. The injury made him realize that he could easily lose his chance to play football, but no one could ever take what he had learned in school away from him.
Not only did the injury increase his focus on his academics, it also caused him to miss more than half of the season. In the end, it worked out as he then decided to play for West Virginia University.
After graduation, Mr. LeMon ended up working as a probation officer, and he worked in the athletic department of WVU to help athletes succeed in their academics, as he had learned to do in school.
He went on to earn master's degrees in education and public health from WVU, and he moved to Maryland, where he earned his third master's degree from University of Maryland in social work.
He became a social worker and went on to hold positions as an assistant principal and administrator at Mt. Hebron, Patapsco Middle, Marriotts Ridge, and Hammond before he was promoted to principal of Wilde Lake.
In the end, it was the people who helped Mr. LeMon during his school years that drove him to become involved in education and social work.
"My whole goal was always to help kids, and I think that's why I found myself in education and as a licensed social worker. I'm just trying to make a difference," said Mr. LeMon.
Mr. LeMon's road to success is unusual but not impossible. He works to inspire and motivate students to reach their full potential.
"You can do anything that you want if you work hard, know how to persevere, and know how to treat people," Mr. LeMon tells students.
As for the future of Wilde Lake, Mr. LeMon hopes to see strong student-teacher relationships and for students to leave Wilde Lake as well-rounded individuals who are able to make their own academic and social choices.
Mr. LeMon reminds his students when he tells them about his personal journey, "it's not about where you start, but where you finish."
About the Contributor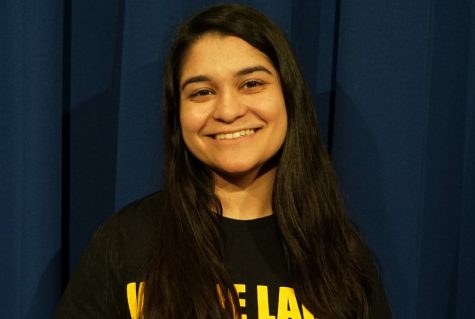 Misbah Farooqi, 2015-2017 Editor-in-Chief
Misbah Farooqi, Editor-in-Chief, (2015-2017)