It's Not How We Fall, But How We Get Back Up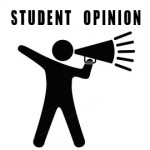 At approximately 11:15 a.m. on Saturday, January 25, eight shots were fired in the Columbia Mall. After the event, three were killed and several were injured, but the pain and anxiety lingered in Columbia. Following the incident, many were still afraid and hesitant to enter the one place they visited for an afternoon lunch at Chick-Fil-A or the traditional Friday hangout with best friends. No one had ever thought they would see Columbia on the national news; so many were shocked and still in disbelief when this tragedy hit so close to home.
Now that we realize these events can occur so close to home, our school can open up discussion on how we can better utilize our guidance counselors as resources and provide the mental help and support that can prevent events like this from happening in the future.To cope with the psychological unease students were encouraged to talk with guidance counselors and school psychologist Mr. Channel. Despite these efforts, it is the opinion of the Paw Print that these figures are underutilized in our school system and community.
Having regular check-ins with a guidance counselor at least once per quarter not only teaches kids at a young age that it is okay to talk about their feelings but makes it possible for closer relationships to develop. A strong relationship with a guidance counselor can create the building blocks for mental wellbeing and confidence and trust in all relationships.
If more people knew they could open up about their problems instead of dealing with them in unsafe ways, our school system can tend to the needs of its students and help prevent tragedies like this one.
Only by making sure everyone is aware of their resources can we restore our school's trust in a safer tomorrow.
The Wilde Lake Paw Print staff gives its condolences to the families and friends of those whose lives were lost. In the coming days, remember to show your love and appreciation for those you value and know that you are not alone.