The Beatles: 50 Years Young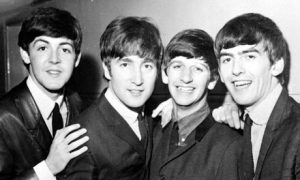 Four young lads from Liverpool who called themselves "the Beatles" stepped out onto Ed Sullivan's stage on February 9, 1964 to change the music industry forever. To be fair, that's probably not what they set out to do, but, purposefully or not, they and the music movement they brought with them rocked the nation.
50 years after their scream-provoking, heartthrob performance, people still love the Beatles.
Popular music nowadays consists of mostly catchy tunes, using primarily electronic instruments to create a sound that sticks in your head for hours. So why are the Beatles still around with all the teeny-bopper music bouncing around in our heads?
The Beatles are timeless because we can still relate. They sing about things that everyone thinks about, fifty years later.
The Beatles' sound brings back a simpler time for adults. A time, Adam Gopnik of BBC News, calls "an era we still long for." He goes on to explain that, the "Fab Four" sing about "childhood gone by" and a sort of rose-tinted view of life.
While Miley Cyrus sang about her friends acting like they're at the strip club, the Beatles sang "I wanna hold your hand, I wanna be your man."
Paul McCartney picked up his 18th grammy award on January 26 tying with Aretha Franklin and Jimmy Sturr for the 17th most Grammy awards won. At 71, McCartney is still going strong and his singles are great but altogether, the Fab Four were magnificent.
The Beatles were the perfect medley of musicians. John was the quiet genius, singing of love and imagining all the people living for today. Paul was the hopeless romantic, silly and sweet. George was deep and religious with strong lyrics like "Hare Krishna, peace and love." Ringo was steady and droll, drumming to his heart's content to the back of the Beatles.
Combine the skills of these four individuals, and what you've got is the biggest pop sensation ever.
Will there ever be a bigger band than the Beatles? Maybe so, but the Beatles did create the popular music craze, something no one else can truly do.
They spoke words of wisdom and, fifty years later, we just can't let them be. "We all want to change the world," sang McCartney in 1968. 50 years later, they've totally and utterly succeeded.
About the Contributor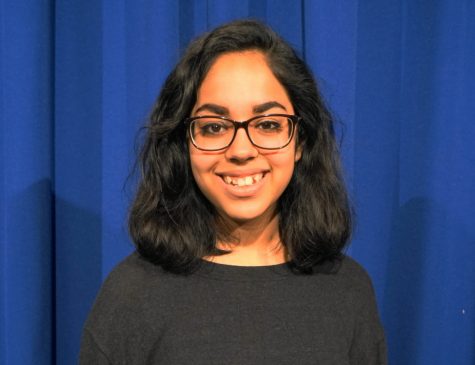 Anjali DasSarma, 2015-2017 Editor-in-Chief
Anjali DasSarma, Editor-in-Chief, (2013-2017)