Henry Hopper Makes Strides with State Championship Win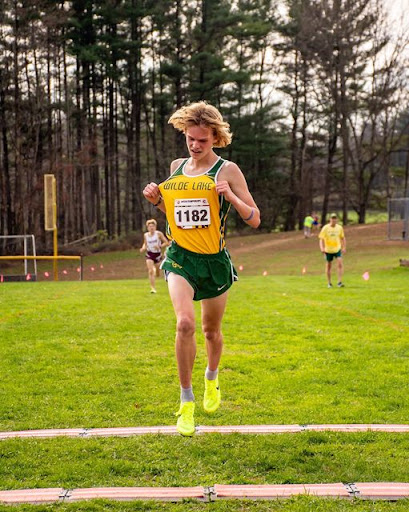 Wilde Lake junior Henry Hopper's path from soccer to running was not a linear one. After seven years on the soccer field, he decided to make the switch to the cross country course. Now, he holds the title of 2022 state champion after running a 16:11 in the three mile, and was named a member of the Baltimore Sun's Boys Cross Country First All-Metro Team, one of only nine runners to make the team.
As an eighth-grader, Henry's history teacher at Dunloggin, Mr. Douglas Jones, suggested that Henry run in a 5k he hosted. After the first 5K and encouragement from his dad, Henry started running more seriously. Mr. Jones says Henry's spark for running was becoming more apparent at this point.  "During this time you could see Henry's passion and confidence grow every week," says Mr. Jones. 
His freshman year, Henry found himself surrounded by other members of the cross country team. He says that this team aspect motivates him. "He's far more outgoing than the typical reserved cross country runner, and he contributes to the team dynamic well," says teammate, senior Chris Withee.
Henry trains rigorously during the cross country season, running everyday, which amounts to around 60 miles a week, and regularly competing in meets against other schools. During the fall season at the Gunpowder Invite he ran a personal record of 15:53 in the 5K, placing him first out of 126 runners.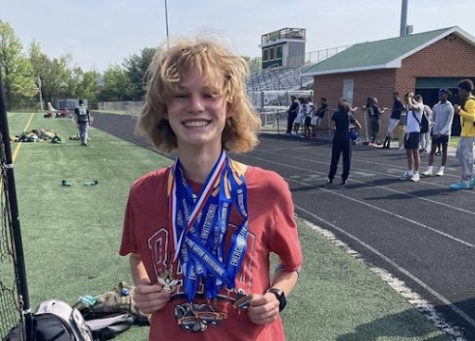 "I've won a couple smaller races, but nothing big like [the state championship]," said Henry.
Placing 5th out of 101 runners in counties, he was not the favorite to win at the state level, saying that he only expected 5th or 6th place.
The first place came as quite a surprise for both Henry and the team. "It was impressive and unbelievable to see him win. He was by no means the favorite," says Chris. "Of course we were rooting for him, but we didn't go in expecting him to win." 
This win was not an easy feat, and on top of that, Henry was the only Wilde Lake runner at the meet. "I was kind of nervous," said Henry. "I didn't have a team behind me, but I just got out slow and worked my way up." 
Henry said halfway through, he took the lead and "never saw anyone else again." He described the win as "surreal," saying "it didn't really hit for a couple days."
The victory was seen by some as much of a victory for Wilde Lake as it was for Henry himself. "When Henry won states, it felt like he set a path for Wilde Lake's success, a check point that we as Wilde Lake students and athletes should strive to reach and pass," says teammate Myles Brown.
His coach, who has been with him since March of 2021, Coach Witcher, describes Henry as "a lot of fun" and "a super hard worker." 
While it is still uncertain exactly what Henry's future holds, she says, "He has the work ethic, the heart, and guts to compete."
Leave a Comment