Edmodo: A Teaching Tool for College Readiness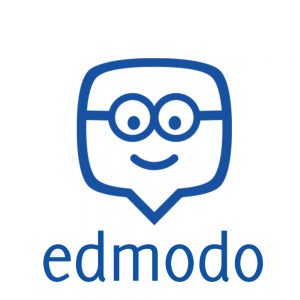 Edmodo is a virtual classroom that emulates the Facebook interface. By allowing students and teachers to connect through the internet, teachers can easily assign homework, create quizzes,and engage students in discussion, all in a virtual classroom setting.
AP Environmental Science teacher, Mrs. Proctor, considers Edmodo one of her most valuable teaching tools. Mrs. Proctor feels that Edmodo's most important feature is its ability to open up communication between students and teachers.
"It's important for students to collaborate with one another and the teacher face to face, rather than having students collaborate online where only one or two students are leading the discussion," said Mrs. Proctor.
While Mrs. Proctor still prefers face-to-face interaction with her students, she recognizes the potential in Edmodo to become a virtual school where students and teachers can communicate and do classwork.
"I use Edmodo to connect and communicate with students outside the classroom," said Mrs. Proctor. "Sometimes they need assistance outside the classroom and ask for my help. By using Edmodo, they can ask me questions and I answer them."
When Mrs. Proctor uploads an assignment to Edmodo, whether it is homework or a lab write-up, the students receive an email notification. The email tells the students the date the assignment is due and what time it is due. According to Mrs. Proctor, this allows students with extracurricular activities to plan ahead to when do the assignment.
English teacher Mrs. Sheinhorn uses Edmodo with all her English classes.
"I expect my students to keep up with their work," said Mrs. Sheinhorn. "There is no excuse because everything is online. This makes them college-ready, because in college everything is online."
In the past, technology has not been able to support virtual learning through programs like Edmodo. Just a few years ago, teachers had to go out of their way to create websites, either through WordPress or Google Sites.
Making these websites was no easy task, said Mrs. Sheinhorn, because it requires a lot of customization and requires knowledge of HTML to integrate pictures, videos, and notes. Edmodo already has these features integrated in the website, where you can upload or link pictures or videos. Mrs. Sheinhorn uses her Word Press site and intergrates it into Edmodo where notes are uploaded.
Mrs. Sheinhorn, who has her Master's Degree in Technology Education, says she loves Edmodo. She can track her students' progress, and she knows which students are using Edmodo. She also likes the it provides follow-up information, also that there are the notes and materials that she uploads.
"Edmodo is the future," said Sheinhorn. "In college, the professors put everything online."