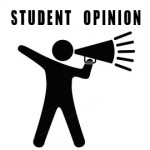 How exhilarating would it be to speak with someone from a foreign country in their own language as if you were a natural? How simple would it be to conduct business with foreigners and not have to worry about "not speaking that language?" In the near future, these considerations may become reality.
        In Howard County, students currently have the option to take languages as early as 7th grade, but within the next couple years, many elementary school students, starting at Pre-K, will have the opportunity to learn foreign languages as well, according to Leslie Grahn, coordinator of world languages. In the 2011-2012 year, HCPSS piloted a world language program at two elementary schools, Laurel Woods and Waverly. Students at these schools learned two languages, Chinese and Spanish, each for a semester, in two thirty-minute classes per week, starting in kindergarten. The program was piloted again at Ducketts Lane Elementary this year, and the county is planning to expand the program to five more schools in the 2014-2015 school year, according to Grahn.
        But why the sudden focus on language education?
        For decades, Americans have balanced their own unique cultural identities with the broad label of simply being American, being part of the melting pot, the salad, the stew. Immigration has made America as diverse as it is today, yet in order to fully assimilate  those immigrants, a stronger connection needs to be made between our culture and theirs. Language comes to mind as the primary barrier for immigrants to cross before being branded "American." And because of this, immigrants are often forced to learn English to become a part of the daily flow, to truly become part of the American people. But learning a language to fit in is a two-way street: If foreigners are required to learn English to be an American, Americans wanting to participate in the ever-growing global economy should be required to learn foreign languages.
        Let's face it: the economy is becoming more and more globalized. The U.S. is no longer the only economic power, and we must cooperate with countries all around the world that speak languages other than English. Due to the diversity of first-world countries that speak a variety of languages, one of the primary goals of language education has become fluent speech for the purpose of communication with foreigners who may not speak English like we do. Because this goal is so important to achieve, it is imperative that students learn not just to write a language at an advanced level, but to speak it at an advanced level as well, so that they can apply their knowledge of that language when communicating with a native speaker.
        When students learn a second language at an age as young as six, they are learning that language only slightly below their level of aptitude with English. This means that students will be almost as adept at a second language as they are at their first. Students who begin learning a secondary language in high school may have a better grasp on grammar and sentence construction than younger students, due to their developed understanding of the English language. Yet the earlier students start in on a language, the more years of experience they will have under their belts when they enter the working world. Thus is it important to introduce languages to children as soon as possible, which would be in elementary school rather than middle or high school.
        Even if some students will not ultimately need a foreign language for their career, learning a language in the first place will help students get to where they want in life. Being educated in a second language at an early age is is often linked to a myriad of benefits for intellectual development, such as improved critical thinking, and understanding of languages, and listening skills. Foreign languages give students a head start in the skills necessary to be successful in school and in life. Therefore, the push for foreign languages to be introduced in elementary school is an initiative worth taking.
        So what needs to be done? The program that HCPSS has created is a strong start, and should be expanded. The top two most spoken languages in the world are Mandarin Chinese and Spanish, so the program caters to practicality by educating the rising generation about the languages that will most likely benefit them in the future. Expanding the program to more, if not all, elementary schools should be the eventual goal, as it helps greatly to establish a much needed connection between America and the rest of the developed world.