The Show Goes On(line): How Theater Has Survived Online Learning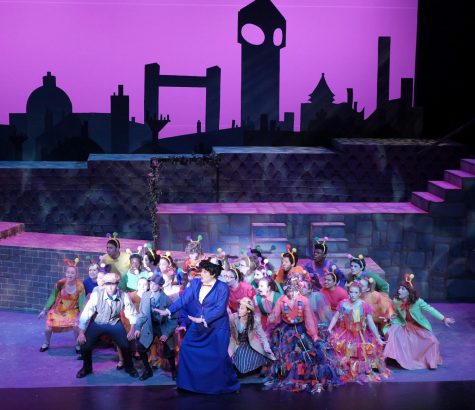 Theater veteran Skyler Merchant has spent nearly a decade on the stage. 
But, she was forced to put down the microphone and wipe off the makeup when COVID shut schools down. After a year of being secluded in her home, she is now at the helm of the Wilde Lake theater department alongside fellow Drama Club co-presidents Laura McHale and Sydney Cox. 
Skyler, Laura, and Sydney spent the summer preparing activities for the Drama Club that would be taking place virtually in the coming school year. 
Skyler says Drama Club had a strong start. They hosted monthly meetings where participants exercised their theater skills. The club provided an outlet for cooped-up actors yearning for the chance to perform again. 
Despite their promising start, Skyler says the club eventually lost its steam. "There were so many changes we weren't prepared for," she says. "Especially because as school picked up, people's availability dropped off." 
The extent of the club's problems went beyond the dwindling participation. According to Skyler, motivation was at an all-time low. "I could feel myself losing motivation," she says. "I thought, 'I can do it in college; I'll get my opportunity then.' But then I realized there are so many freshmen coming in who won't get their opportunity to get the first feel of how it is to be in a high school production. I know how it feels, and I want other people to know how it feels. That's what kept me going." Regardless, she says, it wasn't the same.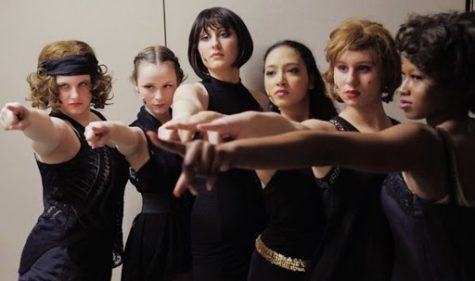 Skyler claims nothing can replace live performances. "Being on a stage allows you to act with your whole body. When you're acting on a screen, you're close up. You don't get to do the exaggerated facial expressions and you can't move around. I learned how much I appreciate space and having an audience. Like when you're doing a funny scene and nobody laughs because their microphones are off." 
Drama classes have faced similar struggles as Drama Club; a silent and unresponsive audience sitting behind their screens, frustrated actors, and loss of motivation. Through the challenges and discouragement, Ms. Adler was able to introduce two new fully online productions in her theater classes. Skyler, Sydney, and Laura are co-directors of a shortened and altered version of Little Women that will be a senior showcase at the end of the year. The rest of the class works on Winnie the Pooh: The Musical with Ms. Adler. 
Skyler says that the productions have been going well. "Everyone is having a good time. I think doing these projects keeps morale up." 
For now, everything is still online. However, that may change soon. Skyler and the other co-directors asked school administration to make the Little Women production an extracurricular activity so that they could get together and perform. "It's frustrating because all we want to do is get together and perform and we can't. Sports get it, and we don't."
With graduation just around the corner, Skyler is looking ahead to the future of theater and the actors coming after her. "I think people are eager to see what it's like going back in person. We've given them a good sense of what it's like."
Even though curtains are still closed, Skyler says that the sense of community hasn't been lost over virtual learning. "No matter where you are, it [theater] is a community. We're a family and so supportive. You'll never find a more supportive and loving group than theater people."
Leave a Comment