Public School Athletes Short Changed During Athletic Recruitments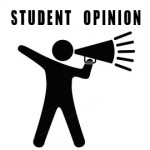 Being recruited by a college or university is the number one priority of every competitive athlete. However, as a competitive athlete I feel that nowadays it is more difficult to get recruited than ever
before. One problem is that college recruitment is unfair for most public school athletes who do not have the connections that private schools athletes have.
One solution is to use recruiting programs such as Hudl, MaxPreps, and BeRecruited. These programs allow colleges to review player statistics and highlights, but as an athlete I feel that these rarely help because coaches cannot see all of the players "tangibles". The reality is that private schools hire coaches to have their programs win. Winning programs attract college coaches. Therefore, private school students have a better shot at college recruitment opportunities than their public school counterparts.
Another problem is that being recruited starts at an early age. Parents place their kids in top AAU/Club teams to set them up down the road. The formula for college recruitment is simple. Play for the best AAU/Club team that money can buy to get a foot in the door before anyone else.
Phil Booth, a good friend of mine, has played for a top AAU club Team Takeover for five years. Using his talent and connections from his AAU team coach, Phil is going to Villanova University on full basketball scholarship. This is because he had great connections to supplement his great talent.
The college recruitment process should not be manipulated by money. Getting recruited shouldn't be about money or connections; it should be about talent. As a public school student, I should not feel disadvantaged for reasons outside of my control and I should be on the same playing field as every other college hopeful.