Ms. Alcaraz Finds the Pleasant Surprises of Life
As a child growing up in Puerto Rico, Ms. Alcaraz wouldn't have seen herself as a high school chemistry teacher in the US with an eight-month-old and four cats, but life has turned out better than she ever expected.
Five years ago, Ms. Alcaraz moved to Florida from Puerto Rico with her future husband for his military job. Before that, she had lived her whole life, and received her whole education, speaking Spanish. "I have the English of a toddler," she said with a laugh.
Despite Ms. Alcaraz's humor, the difficulty of learning to teach in an entirely new language is hard to ignore, especially when you throw an infant into the mix. Much of Ms. Alcaraz's motivation both in her career and in her personal life stems from her love for her daughter, and the want to set an example for her. She also speaks of how students motivate her, and how much she learns from them. "High school is about so many things, not just the academic [challenges]," she said. "I love hearing students' stories about who they are."
Although her journey hasn't been the simplest, and certainly not what she anticipated, "Wilde Lake is better than I expected, and so is motherhood," Ms. Alcaraz said. "When you look at it from the outside, it can be a bit overwhelming, but once you're living it, it flows naturally."
About the Contributor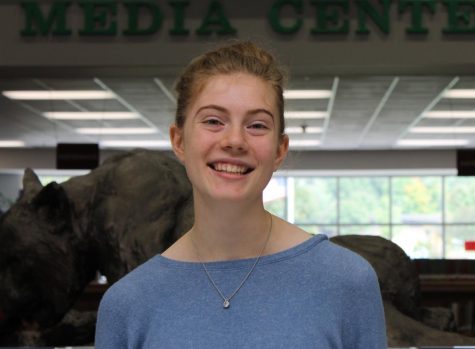 Rebecca Nason, Editor-in-Chief
Rebecca Nason is currently a senior at Wilde Lake High School and a JumpStart student at Howard Community College. As Editor-in-Chief of the Paw Print,...