Ms. Jackson Watches Students Grow From Middle To High School
From the way she so comfortably interacts with every student at Wilde Lake, one would've never guessed that new assistant principal Ms. Jackson grew up as a small-town girl in Massachusetts, where there was only one high school for her entire community.
Though she may not have been the best student back then, she always tried her best in school. It wasn't until she left her town that she realized there was a bigger world out there, and she hopes to bring that realization to other high school students through her role as an administrator.
After working as a substitute for schools in Italy, to teaching and administrating at four high schools, Ms. Jackson has noticed that Wilde Lake has a special view about diversity that no other school has. "Here, people don't care who you are or what you look like. If you're my friend then I'm here for you no matter what," she said.
For the last three years, Ms. Jackson was an assistant principal at Wilde Lake feeder school, Harpers Choice Middle. Seeing many kids go through middle to high school is an amazing experience for her. She said, "Every time I help a kid, and see them graduate, it's a really incredible moment for me."
About the Writer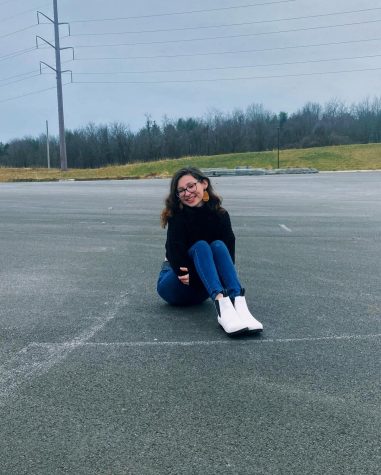 Sarah Rubin, Managing Editor
Sarah Rubin is delighted to begin her fourth year on the Wilde Lake Paw Print staff! A senior at Wilde Lake, she is involved with many clubs at the school;...