I Support the Local News. You Should Too.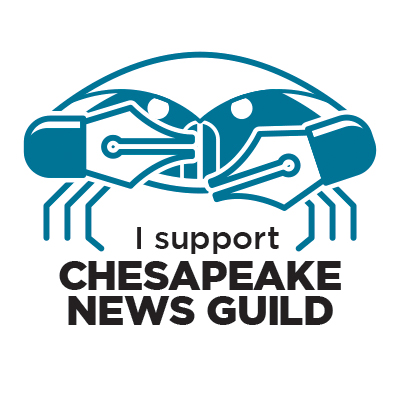 We get The Baltimore Sun on the weekends. Occasionally it gets briefly read and other times it gets lost under the giant pile of mail or used to protect the floor from yet another accident my dog would have. I have a feeling that this happens in most households.
That was until I joined The Paw Print newspaper staff my sophomore year of high school. I spent my first year of journalism writing about the star athletes in my school and how the media affects teenage girls' body image, and reading the news every chance I had. I am currently on my second year as editor-in-chief of the print newspaper.
I have fallen in love with the news and everything about it: the stories, the people, the community, the impact.
Reading the paper once on the weekend couldn't hold my hunger and my three free stories a month on The Baltimore Sun's website would run out on the second day of every month. So, I did what any aspiring journalist would do and used my money to benefit my obsession. I bought myself the eight dollars per month online subscription.
But I wasn't aware that the subscription I bought to benefit myself would be even more beneficial to The Baltimore Sun Media Group.
The Baltimore Sun Media Group includes the publications of The Howard County Times (my personal favorite), The Aegis (Harford County), The Towson Times, The Catonsville Times, and Soundoff (Fort Meade). The Baltimore Sun Media Group, along with The Capital Gazette and The Carroll County Times are made up of journalists currently fighting for their jobs, their papers and their communities. These local papers have united together to form the Chesapeake News Guild.
Local newspapers are the watchdogs in our communities. They are the epitome of the First Amendment. They cover everything from our high school championship games to the present political tensions in our town. But the world has begun to digitize and subscriptions to papers are canceled resulting in severe budget cuts which ultimately affects staff sizes and wages. The Chesapeake News Guild is fighting for change. They want respect for their work and a living wage to go along with it.
Not everyone loves the news as much as I do. Especially not my peers in school who leave their copies of The Paw Print in the trash. The budget is minimal, but my passion is priceless. I am not an aspiring journalist for the fame or the glory. I am an aspiring journalist for the stories, the people, the community and the impact.
I stand with the Chesapeake News Guild to protect the present and the future of journalism.