Wilde Lake Students Participate in Nationwide Walkout to Protest Gun Violence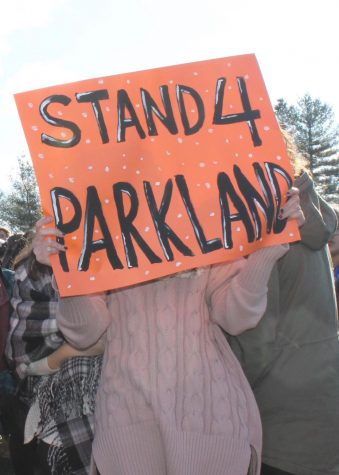 At 10:00 this morning, Wilde Lake students participated in a nationwide walkout to protest gun violence and demand change from Congress.
The walkout was part of the nationwide 'ENOUGH' movement, formed in response to the Parkland Florida Massacre exactly a month ago. Schools across the United States walked out of their classes at 10:00 AM.
The walkout lasted 17 minutes, in recognition of the 17 people who died in the Florida school shooting.
"There's a lot of school shootings that shouldn't even be happening in general," said Romello Ramos, a junior, "so it's a good thing for this walkout to at least raise awareness that this is a situation that needs to be addressed."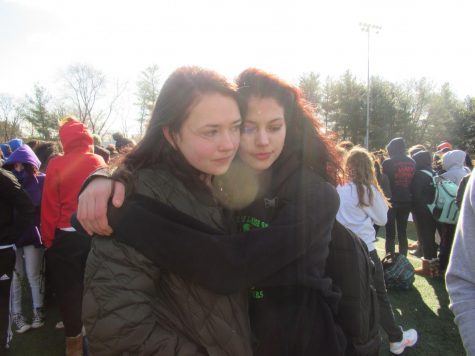 Students, huddled together in the cold, expressed varied emotions.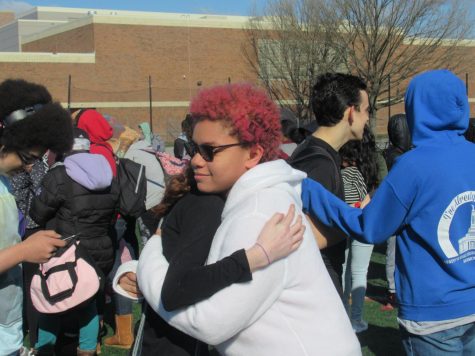 Some students were solemn and in grief while others expressed anger and frustration about the perceived lack of effective gun control.
Teresa Cruz, a junior walked out because she believes "kids shouldn't be scared to come to school."
"Kids shouldn't be allowed to own any weapons," said Ramos.
Principal Wilson walked out in solidarity with the students and voiced approval for the cause.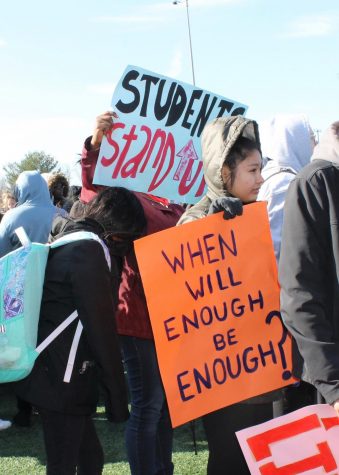 "I'm so proud of our students," said Mr. Wilson. "Letting the country know that we support the folks that are victims of violent acts I think is important. It's also important to note that our young adults are tired of talking, tired of rhetoric that serves no purpose."
Lucy Flippen, a junior believes students should walk out "Because we can't vote, we need to exercise our rights [to protest]," she said. "Enough is enough."