Beyond Wilde Lake, We Can All Make an Impact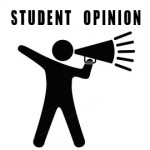 From Friday night football games to yearly Homecoming weeks, Wilde Lake has given us all a high school experience that we will never forget. Our school is known for its diversity, inclusive environment, and commitment to student  success, but I would like to remember it as a place where students were taught that they were never too young to make a positive impact.
The students I've met at Wilde Lake are all motivated, excited to talk about the world around them, and eager to make an impact on their community. I've seen students who spend their weekends volunteering to build homes for families in need, who tutor others after school in hopes of helping their classmates, and ones who seek to advance innovation through research in high school.
With its amazing and supportive staff and administration, Wilde Lake has given us all the opportunity and resources to go out and make a difference in the world after high school.
This school has the power to bring the best out in people. Coming into ninth grade, I would have never anticipated taking on the leadership roles that I have or planning to pursue a career in politics.
Based on my own experiences as Editor-in-Chief of The Paw Print and Student Government President, I have been able to make direct impacts on the community and have always been supported by those at Wilde Lake.
Whether it be spending three years of interviewing and writing news stories about the issues in the community or having the freedom to organize and host Wilde Lake's first ever Spring Fair, I've been able to accomplish whatever I put my mind to at Wilde Lake and will forever be grateful for the opportunities that I have been given. I am not the only one with this experience, as I have witnessed many of my classmates also succeed at Wilde Lake through organizations such as National Honor Society, Greene and Gold, Alpha Achievers, and much more.
To the class of 2017, I hope you all continue to make positive impacts in your communities as I have seen all of you do at Wilde Lake. Whatever you did in high school, whether it be leading the girls soccer team to states or voicing your ideas to better the school at a Student Voices discussion, know that you made a difference and have the potential to continue to do so.
We need changemakers more than ever now, and it is up to us to continue to keep moving the world in the right direction.To those of you graduating this year, remember to be honest with yourself, always have the right intentions, and keep striving to make an impact.
Congratulations and best of luck!