Kendall Geter Combines Personality and Choreography Through Dance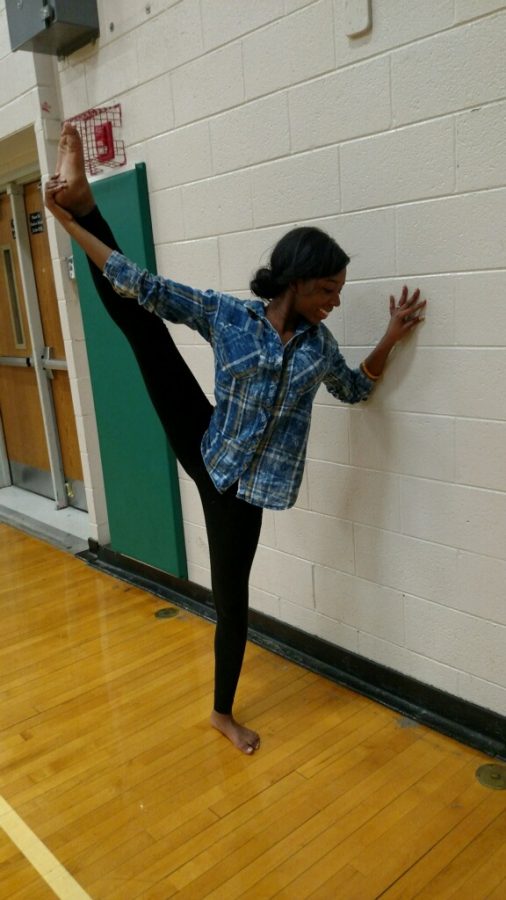 "To have people come up to me and my peers and tell us that it was one of the most beautiful pieces they have ever seen, that it almost brought them to tears, makes me feel like my job was accomplished," said senior dance captain Kendall Geter about her work on the Senior Dance Company's piece "Glory."
The song "Glory" was used in the film "Selma" discussing the trials and tribulations of minorities in society during the 1960s.
"I remember staying up until 2 in the morning choreographing and cutting the music for this piece," said Geter.
"My team told a story and we moved the audience in ways they have never felt before at a Wilde Lake performance. And in a dancer's and choreographer's life, that's one of the best feelings in the world," said Geter.
"In most pieces, there is a story to be told, there is a character you are supposed to portray. Your movements and your facial expressions have the power to move an audience," said Geter. "Everything is not strictly done by the book, you are allowed to manipulate choreography to highlight your talents and your personality. This allows you to stand out from all the other dancers."
Dance offers something unique to Geter that she wouldn't get from anything else. "As cliche as it may seem, it is an outlet. And I feel a sense of liberty and freedom stepping across the threshold into the studio," said Geter. "It is a time to not focus on everything else going on in life, and solely focus on myself."
Geter got into dance because of an injury while doing gymnastics. "I had been competing in gymnastics for a number of years. After I injured my knee at a competition, I was put in an immobilizer for about 3 months," said Geter.
"So after my last season, my best friend reintroduced me to dance, which I taken when I was about 5-6. And from that point on, I never stopped dancing."
Geter returned to dance classes in the fall of 2012, taking ballet, modern, and hip hop classes. Ever since then, she has been attending the same studio, Baltimore Dance Tech.
Geter is thankful for dance decision because of the impact it has had on her life. "I love to perform, I love to tell a story with my body, and through movements. Even when I'm not performing, I love to choreograph to music I know speaks to me, even if I know it will never be seen or featured," said Geter.
Dedication is not something Geter is lacking, as she in the dance room after school every day until the dance teacher, Ms. Estabrook, sends her home.
"I try to help anyone who needs help choreographing a dance or working through things until they feel comfortable going on stage," said Geter. "The last thing I want is for someone not to feel comfortable going on stage and not knowing what they're doing."
Looking forward, Geter plans to take dance classes in college to stay active and make sure all of her years of training aren't lost.