A Letter to President-Elect Donald Trump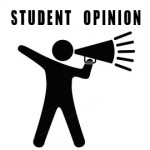 Dear Future President Trump,
As I watched current president Barack Obama give his farewell address on January 10, 2017 to the America I've lived in for my whole life, I'm scared. I'm scared for the environment, which is falling apart as we speak. I'm scared for the legislature to come. I'm scared for racial relations of the future. And, like so many other people of all ages, I'm scared of the unknown. As you know, being under 18 in this country, it's hard to make a difference. I can't vote, I don't have a steady income, and I haven't gone to college yet. For the next four years, America has no idea what's to come. I've never seen an America like the one we're about to see, and I'm scared. Being in charge of making the decisions that change so many people's lives is a huge responsibility. I have no idea what that must be like, but I do know what I've seen, and I know what can't happen if you want to alleviate the fears millions of other Americans and I share. There's much to learn from what President Obama has done, and what every president has done. I think that learning from other's actions and other's mistakes prevents history from repeating itself, don't you? Beyond just what you think, and beyond what Congress thinks, for the sake of my generation, it's imperative that you find out what our agenda is. Because the reality is, it was not a unanimous vote. It never was, and it never will be. To unite our country, our hugely diverse country with people of all races, genders and ethnicity, it's imperative that you find some common ground in our love of peace and humanity. We are all people, and I try to look beyond partisanship and facial features and minor differences in values, when considering what people say. I know I'm young, but I think you could learn from that too. I hope that the Trump administration will be as elegant and considerate and in-touch as they can be. We are a strong country, with flaws. But together, not as a government and a separate people, but as a whole country, we must try to heal and try to improve how we work. You must think of the people, or we will all fall. We are trusting you, Mr. Trump. It's your turn.
Sincerely,
A Citizen of the United States of America