Winners Announced for Wilde Lake's Poetry Out Loud Contest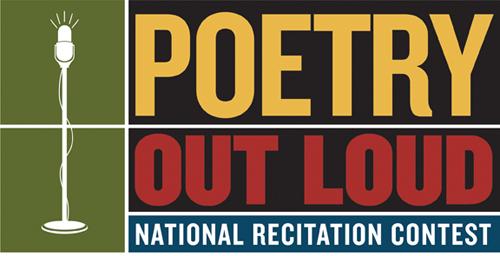 Wilde Lake has announced the top three winners of the school-wide round for the Poetry Out Loud competition: Alex Berland placed first, Kylie Bitner-Parish placed second, and Isaiah Allen placed third. Berland will go on to regionals in Baltimore in February.
Berland is a member and current head of Wilde Lake's speech team. "It was a fun experience to see other people perform their own interpretations of poetry," said Berland.
Participating in Poetry Out Loud has helped Berland "develop speaking and drama skills" which aided him in placing first. Moving on to the next level of the competition has put a lot of pressure on Berland, but he feels like it's worth it. "I'm a lot more nervous, but I'm going give it my best," he said.
"
Memorizing a poem helps you appreciate it more deeply than reading it.
— Ms. Midgley
Second place winner Kylie Bitner-Parish, felt that the competition was "a public speaking" event and "[it was] a learning experience" for her.
Third place winner Isaiah Allen said that he enjoyed the experience. "I would participate again," said Allen.  
The competition requires the competitors to memorize poems and voice them in the tone they feel is most fitting. 
"Memorizing a poem helps you appreciate it more deeply than reading it," said Ms. Midgley.
The competition has given many people a voice through poetry and helps people express themselves through it.
"Poetry gives people a voice. It helped my class and gives them their own voice," said Mr. Townsend.