Common Ground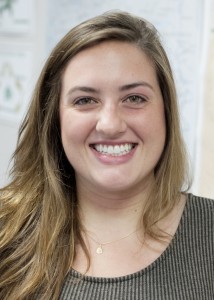 BY MRS. STANG
As a whole, the memory I have kept of that chilly, summer night in a hostel in Buenos Aires elicits the most pure sense of triumph that I have yet to surpass. While I am inclined to recall such blissful moments, I know that the brain is a fickle device we possess. With certainty I affirm that more often than not, fear and victory can be found under the same canopy of experience. My canopy on that night of enlightenment is etched into my life story, evidence of experience mapped as wrinkle on my skin.
Rewind: I found myself recently graduated. I timidly held the diploma in my hands, astonished that my career as a student had honestly proved true and led me to that exact moment that everyone in life always pushes you towards. It seems that all your life you grow up with voices guiding you to that next step: college. So, how odd, but justifiable, it is then that after you have achieved that step, the supervising voices fall silent, respectfully, and it is just you. You decide.
How horrifyingly delightful to have complete control, to have uninhibited freedom to choose your own path, to be left to your own dreams, successes, flops, bruises, and HEAPS of uncertainties. Many people know that uncertainties, if left untreated, can become crushing. After a heart-to-heart with myself, an honest reflection confronting my demons, I realized my greatest fear was leaving the familiarities of this place, the hilarity of friendships and the dependability of family, and venturing into those dreaded unknowns.
Since I was young, I had always defined myself as adventurous. So, like a courageous young woman, I decided to confront my fears directly. I bought a one one-way ticket to the other end of the earth: Argentina.
I remember many moments of loneliness. I remember sitting below the open-air plaza of my hostel just staring, pen in hand, at my journal, the only thing with which I felt familiarity. I remember battling my choice to leave the security and love behind me for an indefinite time. I remember the longings for certainty.
Amidst the uncertainties of my purpose in Argentina and what it really came to conquer and achieve, I discovered camaraderie and bravery in a new sense. I made a decision to no longer be dependent on past comforts, but rather embrace the present moment.
In the plaza, on that night, under the lights and stars of that far away big city, I stared alone at the plastic hostel table. This time though, throughout the night, a filtering of expatriates, adventurers and seekers, just like me, came filtering out the doors that lined the hallway. Akin by little, we each represented a different country: USA, Brazil, Holland, Peru. Not one of us able to understand the other in his native language, but we bonded over our common ground, Spanish. We were each there with our own individual purpose or pursuit, but we were together. Even though it was one night, one moment in each others' lives, we became each others' familiarities.
"I Teach" is a quarterly column written by an outstanding teacher, administrator, or community member chosen by the Paw Print Staff.
Leave a Comment
About the Contributor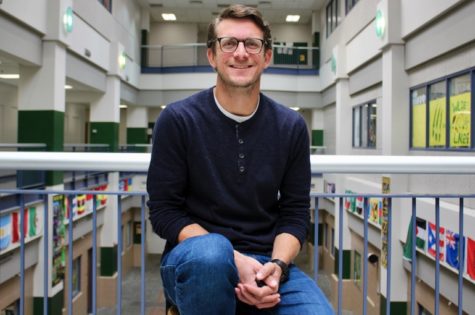 Ben Townsend, Advisor
Favorite Quote

"Once in a while you get shown the light in the strangest of places if you look at it right." - Jerry Garcia and Robert Hunter

Fun...