Students Facing Rejection Find Comfort in Numbers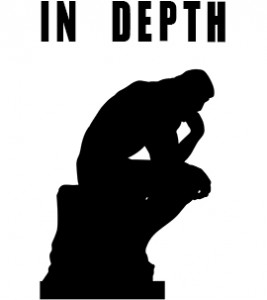 Senior Lauren Marshall was turned down by her dream college, the University of North Carolina at Chapel Hill. Upon receiving the decision in mid-March, her immediate reaction was surprise and disappointment.
Marshall's experience is not unique among high school seniors. After months of anticipation, many seniors found a dreaded small envelope in their mailboxes or a short "thanks, but no thanks" email in their inboxes. But to these seniors a rejection from one or even many schools does not mean devastation. They found comfort in the knowledge that hundreds of thousands of students were dealing with the same humbling experience.
Mrs. Khaksari has been a guidance counselor at Wilde Lake for eight years. She believes that Marshall's philosophy towards rejection holds true for all students: Getting rejected is just part of the process of choosing the right school.
"You get into the college that is your best fit," said Mrs. Khaksari. "If you don't get in, you weren't meant to go there."
In dealing with rejection from colleges, Senior Daniel Andrews found friends to be the greatest sources of comfort. Andrews, who was rejected from two out of seven schools that he applied to, relied on his friends because they could relate to his disappointment.
"My friends were the most supportive. They made me feel like I wasn't the only one facing rejection," said Andrews. "My parents were also supportive but that's different because they went through the admissions process years ago."
Students are now facing more rejection because, according to Mrs. Khaksari, they are applying to more schools. The Common Application allows students to submit one online application to any number of colleges.
"Students are absolutely applying to more colleges because the Common Application makes it easy to apply to more schools. The schools also look more rigorous and selective because more students apply but the same number are accepted," said Mrs. Khaksari.
According to the National Association for College Admissions Counseling (NACAC), the number of students applying to seven or more schools increased from nine to 27 percent between 1990 and 2010. The Common Application introduced its online application process in 1998.
Applying to more schools is not the only impact technology has had on the college application process. Students post their acceptances to social media sites for their classmates to see.
"It makes rejection harder because I see other people getting into the schools I wanted to go to," said Andrews. "It's the reason I don't go on Facebook anymore."
But Senior David Leiberg, who was rejected from two schools, does not believe that students publicly posting acceptances adds to the sting of rejection. "Students post their acceptances pretty often, but it doesn't make rejection harder. I don't feel any enmity towards students who get accepted."
According to Mrs. Khaksari, students should not be distraught over rejections because grades and test scores are not the only factors that impact college admissions. A rejection does not necessarily mean that student was not academically qualified.
"There's definitely nepotism and some schools aren't need-blind in their admissions. Some schools are looking for certain ethnicities and if you fit into what they are looking for, that's luck," said Mrs. Khaksari.
According to the NACAC, more than one quarter of colleges ranked ethnicity, alumni relations, and first generation status as "moderately important" factors in their admissions decisions.
For Marshall, the in-state and out-of-state quotas that dominate UNC admissions policy were a reassurance that she is not a failure academically. According to UNC Admissions, the acceptance rate for out-of-state students is about 14.8 percent compared to 49.8 percent for in-state students.
"I was surprised about being rejected, but I also knew it was a long shot because it's really competitive for out-of-state students," said Marshall. Instead of focusing on rejection, Marshall turned her attention to the six other schools that accepted her.
"Even though I got denied from UNC, I got into a much better and more competitive Computer Science program at another school. I fell in love with it and I'm extremely glad everything worked out this way," said Marshall.
Current seniors have advice to offer students who wish to combat these factors as they apply to colleges in the coming years. Marshall, Leiberg, Andrews, and Mrs. Khaksari agree that starting the application process early is important in lessening the odds of receiving the dreaded small envelopes in early April.
Mrs. Khaksari would recommend that students "start early, invest in the applications, begin the essays over the summer, and ask a lot of questions."
Leave a Comment