The Important of Losing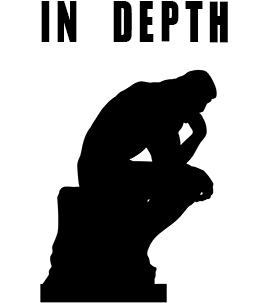 Loser. No one wants to be associated with that word. Perhaps that is why so many families want to send their children to schools that win in sports often, such as River Hill with its numerous state championships. What those families fail to realize, however, is that schools, such as Wilde Lake, where success is not simply handed to you, teach you more about life skills than constant winning schools ever could.
Avoiding defeat is an innate human instinct. People want to attend schools where success is assured. People fear that at schools such as Wilde Lake, the lack of winning teams decreases the team and school moral. Students want to experience the rewarding feeling of victory.
But is losing so bad? Of course no one wants a life of defeats and disappointments, but losing is as important as winning, if not more.
Losing teaches you how to deal with life. Life is not necessarily about victory but rather how to bounce back from defeat. That is what makes people successful. No one in life can possibly win everything.
Also, defeat also teaches you humility. It teaches you how to maintain your pride without bragging, because you know that the possibility of losing is always there. It pushes you away from arrogance and shows you how to be humble.
Lastly, it allows you to relate with people who have not always been so lucky in life. Pushing through hardship with others makes relationships stronger. Having true understandings of your peers allows for genuine, more compatible relationships.
Although everyone may strive for the satisfaction of victory, it is important that people experience hardship and defeat. Life is a roller coaster, and always being the winner on top is unrealistic. Although you should always reach for the best, knowing how to deal with losing is a skill that will aid you throughout life.
So next time you feel your moral is down from a disappointing loss, think instead of the good that can come from it.