Lindsay Murray Finds Voice On Youtube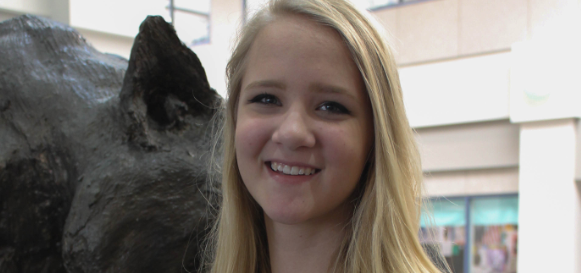 When sophomore Lindsay Murray comes home from a day of school followed by cheer practice or play rehearsal, she goes through her daily routine which includes homework and studying, just like most people.
However, that's not where her day ends. After she finishes her school work, she turns on her video camera.
In 2014, Murray started making and posting YouTube videos. She makes a wide range of videos, from hairstyle and makeup tutorials to advice videos. Her channel, lindsaymurray, currently has 1,052 subscribers from all around the world.
"I started my YouTube channel because I wanted to place where I felt like I had a voice and wanted to post content that would inspire others," said Murray.
She has received a total of 54,258 views on her videos, and her most viewed video, which is an advice video on how to make your high school cheer team, has 16,210 views.
However, it hasn't been easy. She's subject to hate, especially online.
"The most difficult part is knowing that people at school watch them and judge my videos, but knowing that my videos may be helping someone is greater than the hate," said Murray.
She films her videos after school, edits them on the weekends, and usually uploads every Monday.
"I make videos because I love the process of planning a video and then watching it come to life as I film, edit, and upload it. It takes a lot of time and effort, but I love and enjoy making the content that I make," said Murray.
Even before starting her channel, makeup was a hobby for Murray.
"I really enjoy playing around with makeup. Some people are good at expressing themselves through drawings on paper, but when I do my makeup it's a way of expressing myself. It's like my own art form," said Murray.
Murray encourages others who want to start a Youtube channel but are afraid of being judged.
"It's going to be scary at first, but if you have a passion, you should just go for it," said Murray.
About the Contributor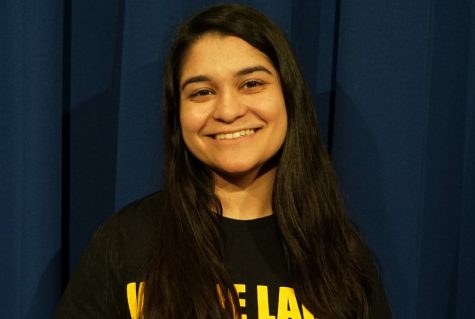 Misbah Farooqi, 2015-2017 Editor-in-Chief
Misbah Farooqi, Editor-in-Chief, (2015-2017)