For the second consecutive year, Wilde Lake's halls were decorated in old jeans. They ranged from toddler to extra large adult sized, from the traditional blue to red, and from long to short lengths. Wilde Lake students came together this past month to help out the community by all bringing in old jeans to donate.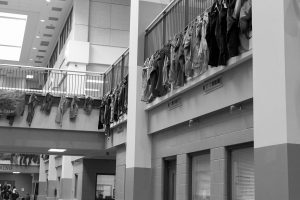 Donation boxes were set up and students were able to drop the jeans directly off to Mrs. Busso, the teacher sponsor of the project. The leadership class students hung up the jeans as they came in as a way to show off Wilde Lake's progress throughout the drive.
Last year, Teens for Jeans was a huge success here at the Lake, and this year,
students wanted to step up the program. However, while the halls were filled with jeans, the program did not get as much support as last year. Hopefully the program will return next year with more success.