Opinion: Stepping it Up Better Recruitment, Better Coaching, More Wins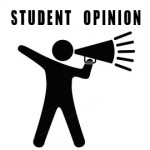 Wilde Lake is not known through the county for it's sports. We have suffered many years with the majority of our teams having losing records. While some programs do not follow the trend, the reputation we have been given has stuck.
Why are Wilde Lake sports struggling?
The issue is not a lack of talented athletes. Each sports team has standouts that are first-team all county caliber and many more that display untapped potential. With one of the best short distance track teams in the state, Wilde Lake shows that athleticism is not lacking.
It comes down to the issue of inexperience.
Many students come into freshmen year without previous experience in a sport. But they still try out and often times make a junior varsity team. Two years later they have to move up to varsity with only the experience they gained on the junior varsity team.
High school provides a new opportunity for students to finally try out the new sport. However, it is hard to build a program up that starts from the JV team when the coach has to spend time teaching players how to play the sport instead of trying to fine tune the more advanced skills.
With all the focus being on teaching the basics, the few experienced students are not able to develop as much as they would on a team where the majority of players are experienced.
If you look at the schools that are winning most of the county, regional, and state titles you'll see that most of their starting players have been playing year round for most of their lives.
For experienced student athletes at other schools, their way of gaining experience is through club sports. However, the price of club sports can easily cost thousands of dollars that not every family can afford.
The problem of inexperience does not just lie with students; it also lies with the coaches. Howard County policy is that if an employee of the school system wants a coaching position, they have priority. This policy allows for teachers who have less experience than an outside coach to taking the coach's position.
Also, coaching staffs are often inconsistent, and schools struggle to fill in positions last minute. This often results in helpful teachers stepping in, but that does not mean they are able to provide the necessary experience to help the students improve.
If Wilde Lake wants to step its sports up, it needs to make some changes. Students should be given opportunities before coming to high school. Other states and other counties have middle school sports which could add three years of experience for the new athletes. These middle school programs also propose many other positive benefits for students and could be something that the county could develop.
Wilde Lake also needs to recruit a more experienced coaching staff. Coaching is critical to the development of players' skills, and with students that already lack experience, it is even more critical. Lack of experience of both students and coaches will continue to produce losing records.