Ms. Adler Retires After 32 Years of Theater Excellence
June 17, 2022
Ever since Ms. Adler was a young girl, she was in the spotlight.  
Since elementary school, her mom had her acting in community shows. By high school, she was doing shows all year. She majored in Theater Education and English at Sacramento State. Afterward, she met her husband, and the two moved to Maryland.
Ms. Adler started teaching English and Drama at Wilde Lake at the start of the school year in 1990. Ms. Dixon, now the G/T Resource teacher, started teaching at Wilde Lake in December 1990 as a long-term substitute teacher. At that time, Wilde Lake still had a daily Advisory. 
Traditionally, new teachers would be assigned to an experienced teacher's Advisory for one to two years before getting their own group. But since the teacher Ms. Dixon would have been paired with had an extended leave of absence, she was assigned to Ms. Adler, who also started at Wilde Lake that year.
"I got to know her and see her during advisory every day, and she kind of became my anchor person," said Ms. Dixon. "That's how we became friends immediately. Both two brand new teachers trying to figure out how to make this thing work."
Ms. Adler built the theater department brick by brick. Spanish teacher Ms. Sweitzer participated in the shows in high school from 1991 to 1994. She says that "people were already talking about how good the shows were" shortly after Ms. Adler took over.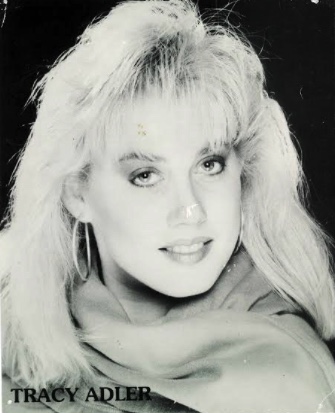 Aside from theater, an important part of Ms. Adler's identity is her being a mother. She had the first of three daughters, Em, in 1994, four years after she started teaching at Wilde Lake. Then, Caitlin in 1998, and Hayley in 2000.
All three grew up on stage, like their mother. 
"I had a tub of toys that were in the mini-theater that she kept for when me and my sisters were there," said Hayley Adler, who just graduated from Rutgers with degrees in Theater and English. 
Hayley and her sisters were performing in the ensemble for shows from a young age. In high school, they took on active roles in the department. 
As far back as she can remember, Hayley has watched her mother work. "She wants the best out of you, and you as an individual, and taking your strengths," she said. "With that, and with her working with an individual student, and pulling out their strengths and isolating those, she's teaching you at the same time."
Brooke Webster, a recent Wilde Lake graduate who will attend Boston Conservatory at Berklee in the fall, was in the tech crew for her freshman year and on stage for the remainder of high school.
She says that a focal point of Ms. Adler's directing is a collaboration with the actors. 
"Acting is making choices and trying different things," said Brooke. "That's where the collaboration comes in. The actor makes a choice, and the director is like, 'Yes, I love that" or 'Let's try something different.'"
One part of Ms. Adler's process is helping the actors become their characters.
Lulu Hassanien, a 2022 graduate, has had lead roles for all four years in high school. "Through my time in drama classes and especially in the shows, we were able to work at length on thoroughly analyzing a character and sort of built the story from the building blocks of that process," said Lulu. "I've felt like that has completely changed my outlook on performing and is one aspect of our rehearsal process that truly elevates our performances."
As seen by Ms. Dixon, Ms. Adler is able to bring out high-quality performances from the shyest of students. "What she can get students to do, I have never seen in other high schools," said Ms. Dixon. "Like, she had my teenage son all made up, dressed like a princess, with a push-up bra on, and he pulled off this role. How do you get a kid comfortable enough to go outside of themselves and be whatever role?"
But when rehearsals are done, costumes are on, props are set, and the curtains are drawn to the community after weeks of hard work, Ms. Adler heads to sit in the mini-theater instead of the audience. 
"She liked to give the spotlight to the students," said Hayley. "Being humble and having humility is something I respect so much from her. She doesn't like the attention on her, but her craft and her artistry speak for itself."