Five New Albums Everyone Should Own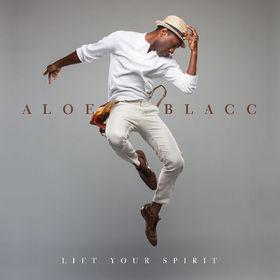 Pop, rap, and indie music rule today's top 100 charts. New artists are always looking to innovate. Without the desire to innovate, music would have never evolved. The new sounds created by artists of today will be the building blocks for new music decades from now. Music didn't go from Beethoven to The Beatles in an instant.
Here's a list of five new albums listed in order from oldest release date to most recent release date. These five albums are some of the best music released in the last six months.
Bad Blood by Bastille was released on 3 September 2013. Bad Blood features Bastille's biggest hit to date, "Pompeii". Bastille uses very emotional vocals that often echo, especially during the choruses of the songs on Bad Bloods. Bastille is similar to other pop artists; however, the band leans towards mellow, dulcet tones. The album uses keyboards and synthetic instrumentals. The back-up vocals complement the somber tone of the music. The lead singer of Bastille, Dan Smith, brings calmness and melancholy to the lead vocals which helps make Bastille stand out even more from most other pop-rock artists. Their music is a nice change of pace when looking for relaxing music. A few of my favorite tracks off the album are "Bad Blood", "Laura Palmer", and of course "Pompeii".
Too Weird To Live, Too Rare To Die! by Panic! at the Disco was released on 8 October 2013. I've been a big fan of Panic! at the Disco since their 2005 album A Fever You Can't Sweat Out. Panic! at the Disco isn't a traditional pop band. They often employ a mix of synthesized lyrics and then normal, unsynthesized vocals. Brenden Urie, lead singer of Panic! at the Disco, has a similar vocal style to Patrick Stump, lead singer of Fall Out Boy. Because of Urie's melodic voice, every lyric sung is filled with emotion. Urie's loud vocals have a distinctive sound compared to other pop-rock artists. "Miss Jackson" is the most popular track off of the new album. Other great tracks include "This is Gospel", "Vegas Lights", and "Girls/Girls/Boys".
Melophobia by Cage the Elephant was also released on 8 October 2013. Melophobia is the fear of music. This album is Cage the Elephant's attempt at building their own special sound and identity as a band. Songs vary from between funky and peppy, hard and electric, fast and lively, and smooth and relaxing. Lead singer Matthew Schultz has a voice comparable to a combination of Dan Auerbach of The Black Keys and Julian Casablancas of The Strokes. Melophobia is a new sound in alternative rock and is certainly new for Cage the Elephant. The must-hear tracks of Melophobia include "Take It or Leave It", "Come A Little Closer", "Telescope", and "Teeth".
Burials by AFI was released on 22 October 2013. AFI is another alternative rock band that has been releasing albums since 1995. They often use distorted electric guitar, similar to punk music. Their music varies from song to song. Some tracks are slow and calm while others are upbeat and energetic. The lead singer, known by his stage name Davey Havok, has a very melodic voice like Brenden Urie of Panic! at the Disco. Burials has a very similar mix of different sounds between songs like previous albums. If you like this album, you might like some of their older albums like Sing the Sorrow. A few of the notable tracks on Burials are "The Conductor", "Heart Stops", and "17 Crimes".
Lift Your Spirit by Aloe Blacc will be released on 11 March 2014 in the United States. Half of the album can be heard off the Wake Me Up EP. Aloe Blacc is bringing back soul and R&B, but with a hint of rap lyricism. His latest hit "The Man" has been featured in a Beats by Dr. Dre commercial starring 49ers quarterback Colin Kaepernick. The single has been a huge success. Blacc's voice is very reminiscent of old, soulful R&B. Tracks off the album feature use of big band brass instruments and funky bass lines. Besides "The Man", my favorites off the upcoming album are "Love Is The Answer" and "Ticking Bomb".
These artists and albums are likely to be the foundation for the new generation of music. As long as musicians take notes from these bands, music will continue to innovate and captivate music lovers for years to come.