Wilde Lake Softball Makes a Playoff Run After Historic Season
June 10, 2021
Wilde Lake softball has not had a winning record in the past two decades. But, that changed in the 2021 season when the varsity team went 7-4 this season, shutting out teams and causing forfeits as they went along.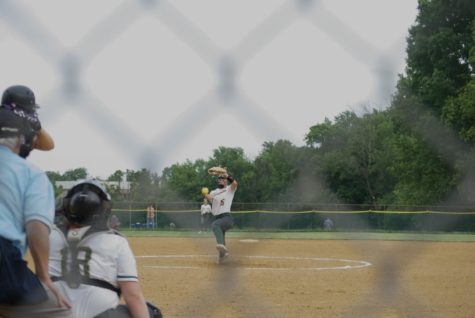 As the new season started amid a pandemic, junior Veronica Goode says the team was worried that someone would contract Covid.
 A new normal was facing them—one where masks are worn at practice and high fives were no longer allowed. According to Veronica, although they were anxious, the girls were ready to play ball in a season unlike any other. 
"To win, you have to win as a team and work hard together to fight for the victory," says Heather Mcqueeney, a sophomore at Wilde Lake and player for the girl's softball team. "It was teamwork that gave us all of our success and wins." 
As they went into the season, the girls said that it became apparent that they weren't going to be handed victory, and they would need to work for it. Every practice became time to get better and be prepared. With the uncertainties brought by the pandemic, the team was unsure about the time they would get on the field. 
"We had to make the most out of every second on the field," says Heather.
Up until their seventh game against Howard, the girls dominated the field. "This game was really a turning point for us," says junior Morgan Baird. The team overcame this loss and looked forward, bringing new energy to their game, winning their next three out of five games, and making it to the second round of playoffs. 
"It had to be 110% effort from everyone on the team," says Heather.
Looking forward, the girls say they are extremely thankful for this season and hope to keep winning in the playoffs. 
As they continue their hot streak in the playoffs, Veronica says, "I will always remember to never take anything in your life for granted, especially sports, because this season has taught us a lot about perseverance and personal will."