Teachers Union Against Return to Hybrid, Students Divided
March 31, 2021
The return to school has been met with mixed opinions from students and teachers. While the local teacher's union (HCEA) disagreed with the opening of schools, students were divided on whether to return. In February, the Board of Education voted to send students back to school in-person after a year of virtual learning. Students were given a choice to remain virtual or attend school two days a week, and teachers were mandated to return.
According to a Wilde Lake ESOL (English as a Second Language) teacher and union representative Ms. Cometa, 91% of the union voted in favor of work-to-rule, a commitment by participating teachers to work only within their contractual workday. According to the HCEA, they're aiming to highlight the unpaid work that teachers do and resist the decision to send educators back for hybrid. 
Fellow union representative and Wilde Lake history teacher Mr. Wallace has been "working-to-rule" since February 22. "They [teachers] are noticing all the things they did outside of the duty day," he says. Outside of classes, teachers grade, plan lessons and communicate with students and co-workers. According to Mr. Wallace, the Board of Education decided to go hybrid without the input of educators. "They did this to us, not with us," he says. 
Wilde Lake English teacher and non-union member Ms. Sheinhorn says that teachers are most upset by the timing of the Board's ruling. However, she doesn't dispute the decision to go hybrid. "I think the Board of Education is always in a position to make decisions where they're not fully informed because none of them are classroom teachers," she says. "They're making those decisions with multiple factors to consider: parents, students, and educators; a community with different focuses." 
Students Struggling
"We know that kids need help. They need in-person support. We are losing kids in virtual," Mr. Wallace says.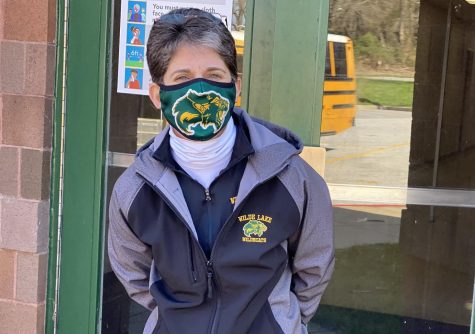 61 percent of students at Wilde Lake decided to remain virtual. Of 12th graders, two out of three students chose to stay virtual, according to school data.
According to Wilde Lake Principal Ms. Leonard, the school contacts families with struggling students. "We're reaching out to students and families to identify what the hurdles and barriers are to participation. Where we can, we're moving those hurdles and barriers," she says. "But it's a case-by-case basis." 
The school is going to great lengths to bring students and staff back safely, says Ms. Leonard. "We've heard from a number of families across the school district that feel like their students would benefit from the in-person learning and interactions," she says. 
Going Back
Olivia Lancaster, a player on the girls' varsity soccer team, feels that games provide a sense of normalcy for student-athletes but argues that going back to in-person school is a different story. "Kids are sneaky. If they want to take off their masks, I know they will," says Olivia.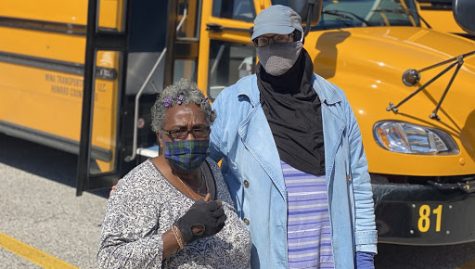 Senior Shanna Kachuriner shares Olivia's concerns but is attending hybrid. "I feel pretty safe about the safety measures the school is taking for social distancing," says Shanna. Along with her returning classmates, Shanna has to social distance, wear a mask at all times, and sanitize regularly.
The community is facing a lot right now: work-to-rule, the transition into a hybrid model, and 85-minute classes within a new schedule, ultimately creating conflicting opinions. "The challenge is finding consensus amongst a group of voices," says Ms. Sheinhorn. 
Wilde Lake opened to hybrid students in March. "Everyone has been doing a great job, and we just have to see it through," says Shanna.