Jamila Brown Places Second at States Sprinter Runs a Blazing 11.95

Junior Jamila Brown, a student athlete and the top female 100 and 200 meter runner in the state, ran a personal best of 11.95 seconds in the 100 meter dash and a state best of 24.41 200 meter dash. Both records were set at the state championship meet at Morgan State University this year.
Brown beat out Kathleen Amstad in the 100 and 200 meter dash to take first place in those events.
"It was nice to see my hard work pay off. I've wanted to break 12 seconds [in the 100 meter dash] since 9th grade. It was great to have it happen," said Brown.
Despite the fact that track is an individual sport, Brown values the team aspects of training. "The best thing about Wilde Lake track is the coaches and the team," says Jamila. "We're all a big family and we push each other to be the best we can."
Being the best means records are shat- tered. Brown has broken records for the 100m, 200m, 300m, 500m, the 4×1, and the 4×2. Brown also ran the 100m, 200m, 4×1, and the 4×2 at regionals.
Brown says competition is what keeps her motivated through a race. "My compe- tition at states was big this year, so as I run I try to beat their times or at least get close to it," said Brown.
Being the top athlete in your sport is very difficult, but something even more challenging is being a great student athlete, which is what Brown is.
"Well right now I have a 3.2 GPA. No matter what, I'm a student first. Yes I'm an athlete, but I believe school should be the number one priority," said Brown.
About the Writer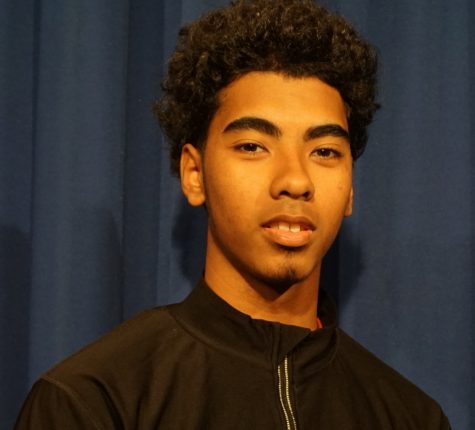 Ricky Ho, Writer 2015-2017
Ricky Ho, Staff Writer (2015-2017)